13th Annual Virtual Worlds Best Practices in Education

March 26-28, 2020

Theme : STELLAR
The VWBPE Conference is a completely virtual conference that is conducted using simulated environments. Participants experience the conference through a virtual reality type setting including conference rooms, theatres, exposition halls, meeting spaces, and other types of venues similar to a brick and mortar type conference.
The conference is free to attend. The cost of the conference is covered by sponsorship and donations.
* Play * Explore * Engage * Immerse * Learn *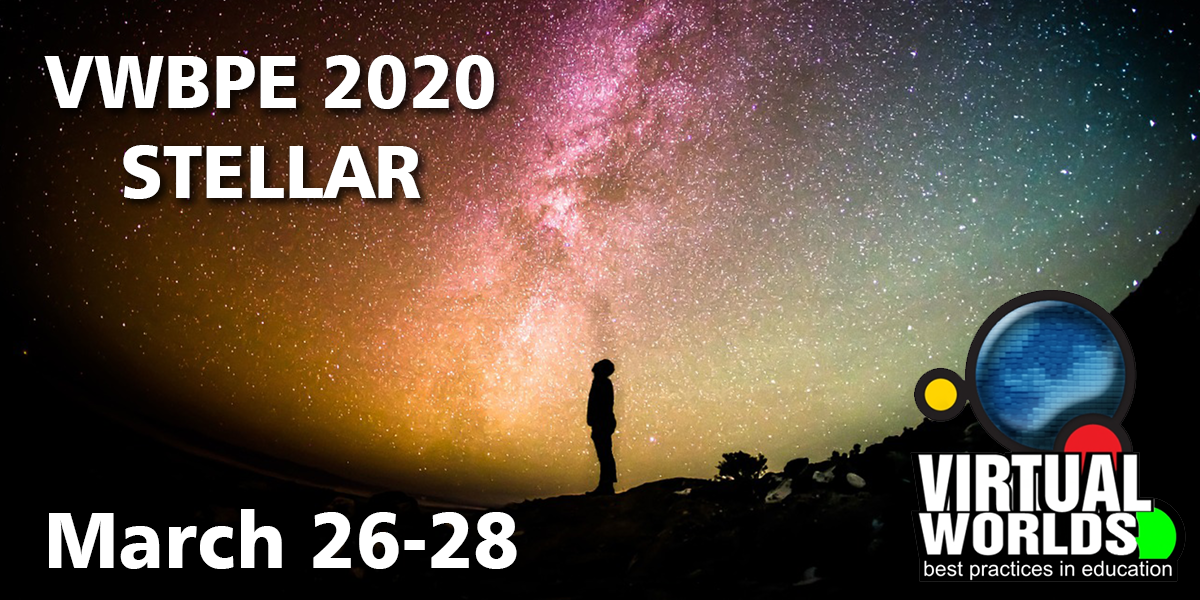 Join us for an evening with friends and colleagues at the second VWBPE 2020 networking and fundraising social, with fun and funky tunes for toons courtesy of Coz OKelly. All donations are welcome. While cash contributions...
read more