15th Annual Virtual Worlds Best Practices in Education
March 31 – April 2, 2022
PHOENIX RISING
The VWBPE Conference is a completely virtual conference that is conducted using simulated environments. Participants experience the conference through a virtual reality type setting including conference rooms, theatres, exposition halls, meeting spaces, and other types of venues similar to a brick and mortar type conference.
The conference is free to attend. The cost of the conference is covered by sponsorship and donations.
* Play * Explore * Engage * Immerse * Learn *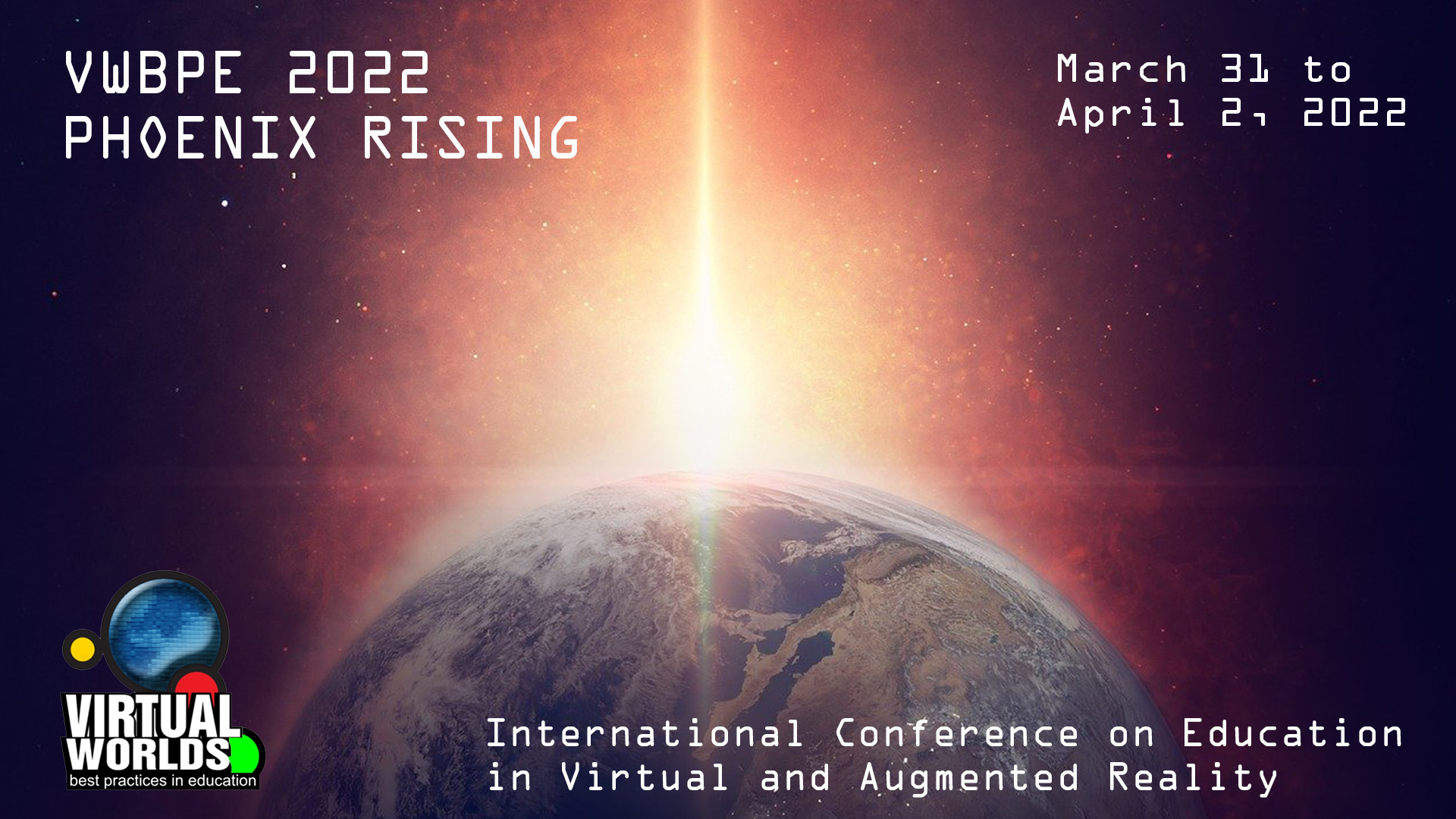 Mardi Gras Ball on Bourbon Street Thursday, February 11th 2021 5:00 - 6:00 pm SLT/PST http://maps.secondlife.com/secondlife/Rockcliffe%20Village/123/106/1640Join us for an evening with friends and colleagues at the second...
read more
If You are New to Second Life®
The conference will be held in Second Life®. Second Life is a 3d user-created virtual environment.
If you are new to virtual worlds, we can get you started, and we encourage you to do this in advance of the conference.
On the main campus of the Rockcliffe University Consortium there is a gateway to enter Second Life which includes a welcome and orientation area. There you can quickly learn the basics to navigate in Second Life, and when the conference opens in March, the Gateway can be your starting point to go to the VWBPE conference.