14th Annual Virtual Worlds Best Practices in Education

March 18-20, 2021
Theme : RECONNAISANCE
The VWBPE Conference is a completely virtual conference that is conducted using simulated environments. Participants experience the conference through a virtual reality type setting including conference rooms, theatres, exposition halls, meeting spaces, and other types of venues similar to a brick and mortar type conference.
The conference is free to attend. The cost of the conference is covered by sponsorship and donations.
* Play * Explore * Engage * Immerse * Learn *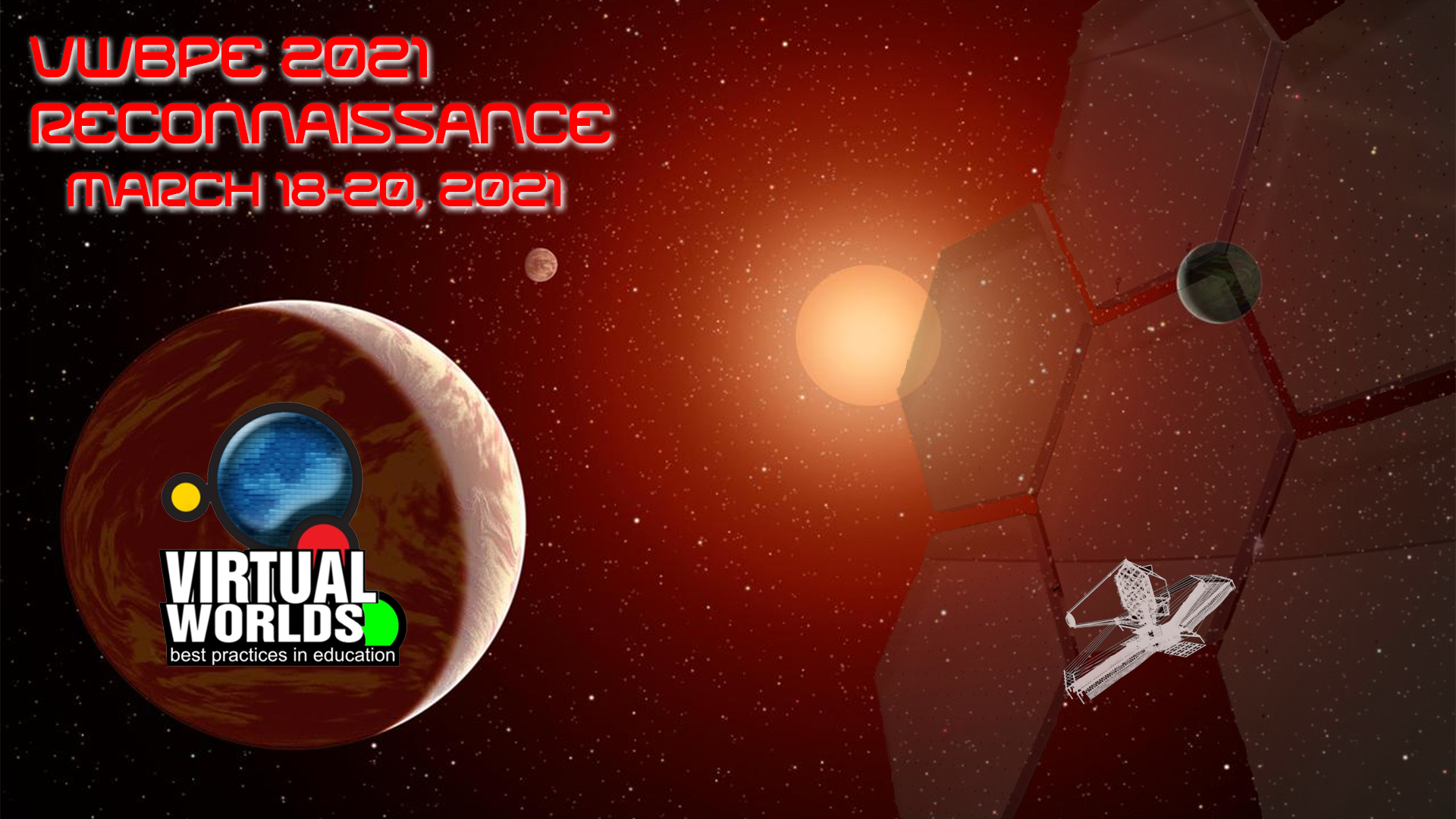 Do you need a few more days to get your Stellar presentation proposal submitted for VWBPE 2020? Maybe your paper for the proceedings needs one more edit. We have good news! Due to unforeseen circumstances affecting the...
read more