Be sure to save the dates and times for all of the social events at this year's Virtual Worlds Best Practices In Education 2020 STELLAR Conference.
Social activities during the conference enhance the professional connections we make. They encourage networking with friends and colleagues, both new and old, from around the world.
The kick-off of this exciting conference takes place with the Grand Opening Ribbon Cutting Ceremony at the Gateway, featuring classical piano music, snacks, and a few words from the organizers. We encourage you to grab your swag bag and explore the exhibits.
This year's creative, fun events take advantage of what is not possible in real life but is easy in a virtual world. You can ride on a rocket or dance inside a giant planet! You won't want to miss our great live music, and Lightning Productions' closing tribute to David Bowie as "Ziggy Stardust and the Spiders from Mars."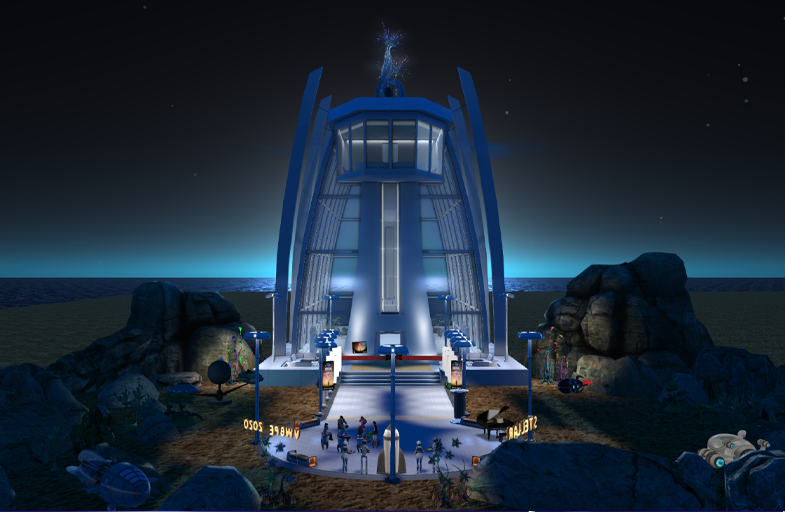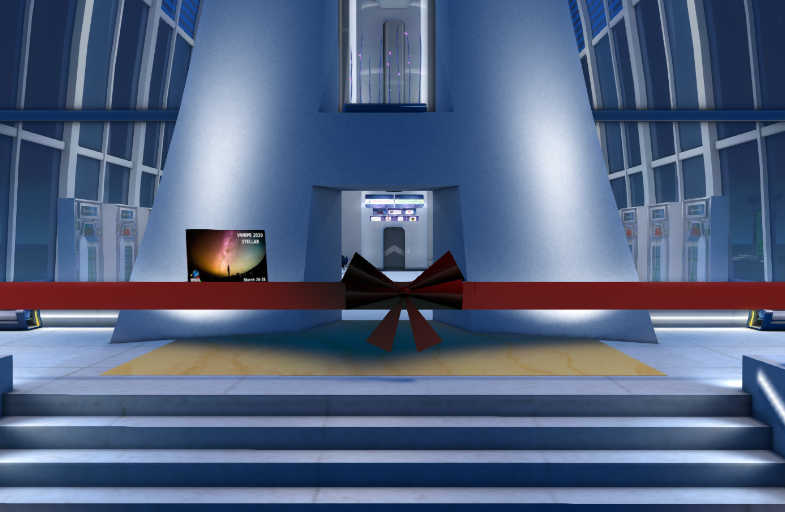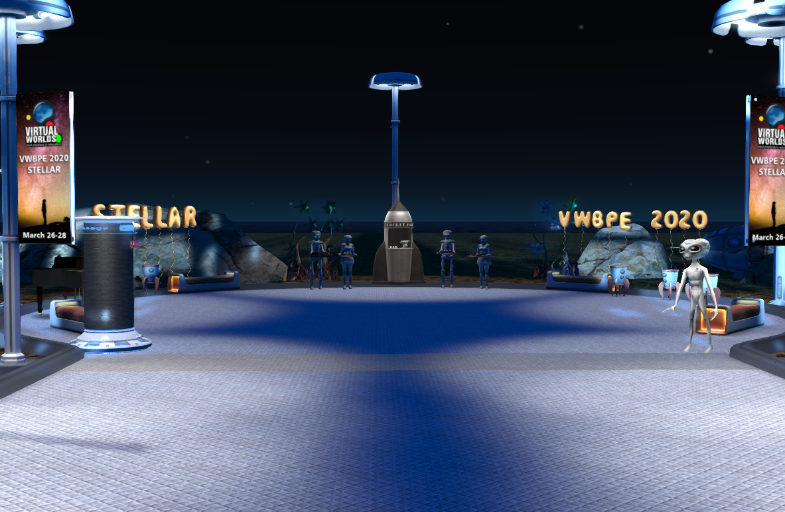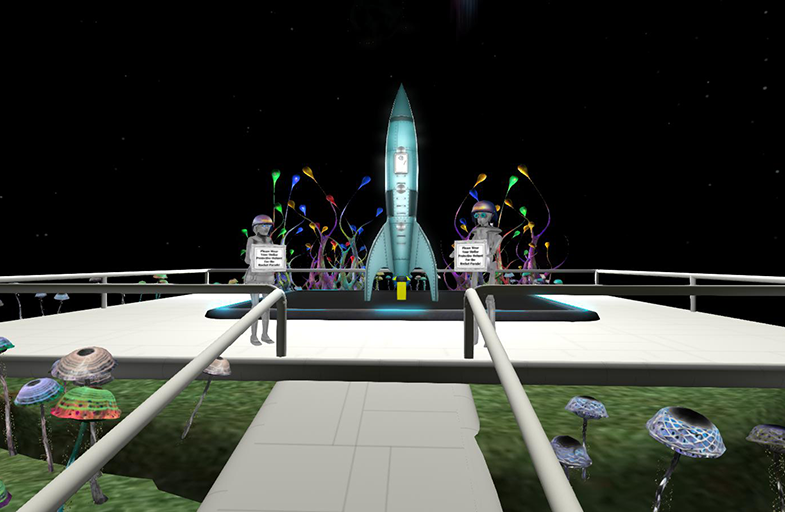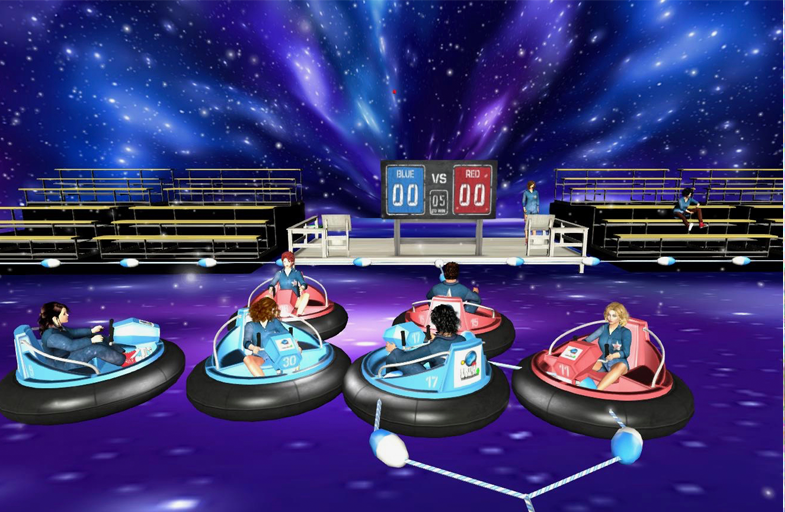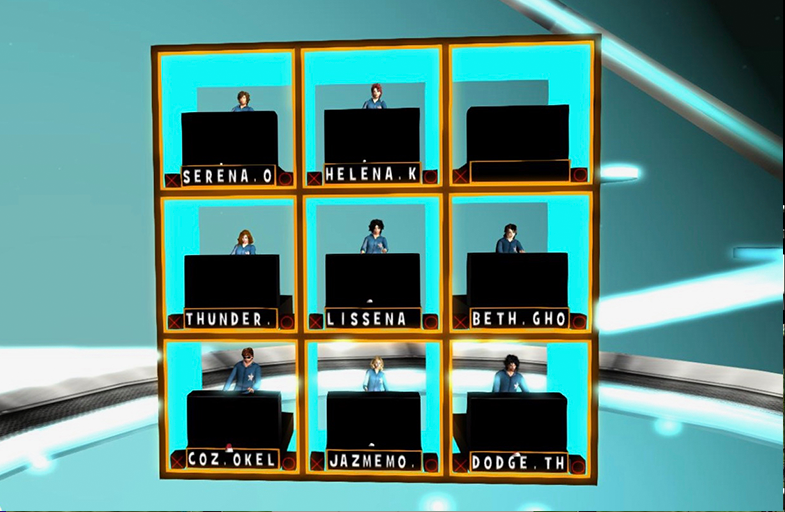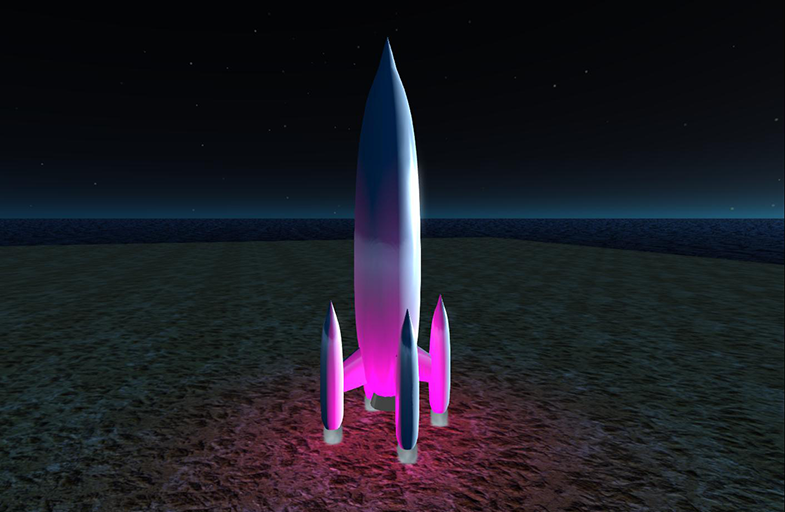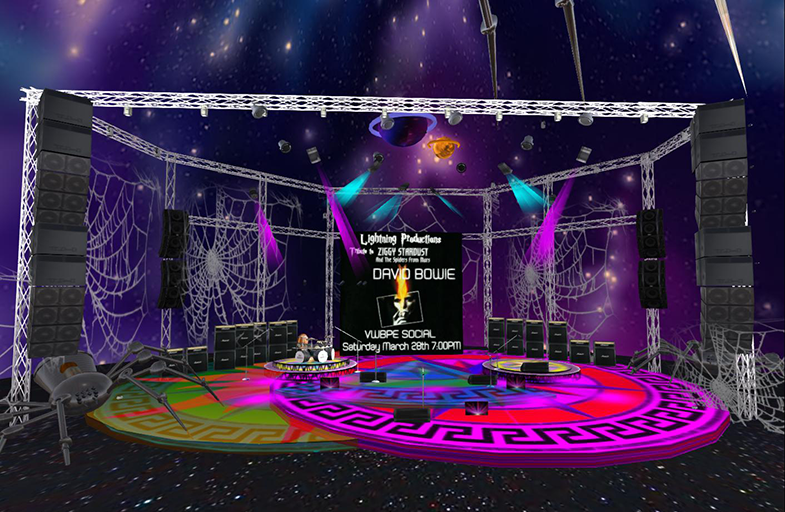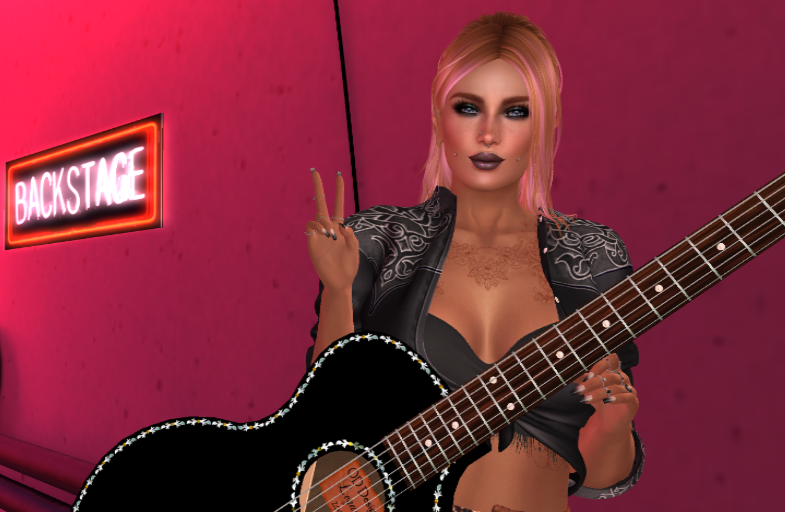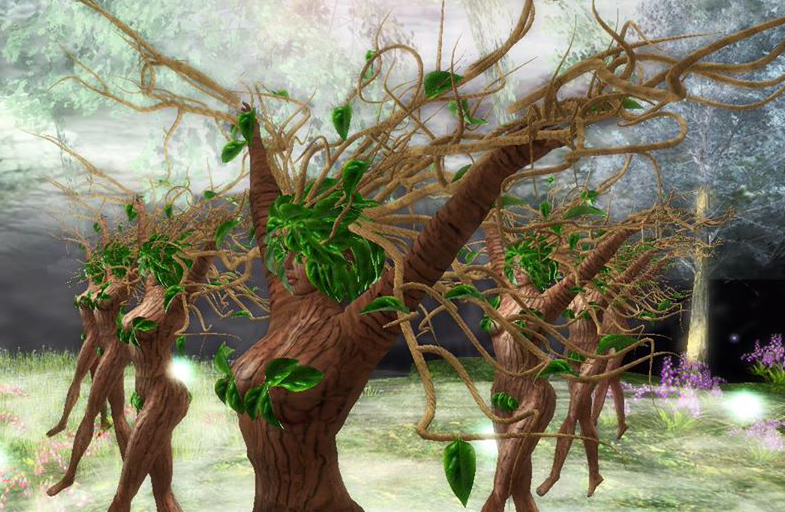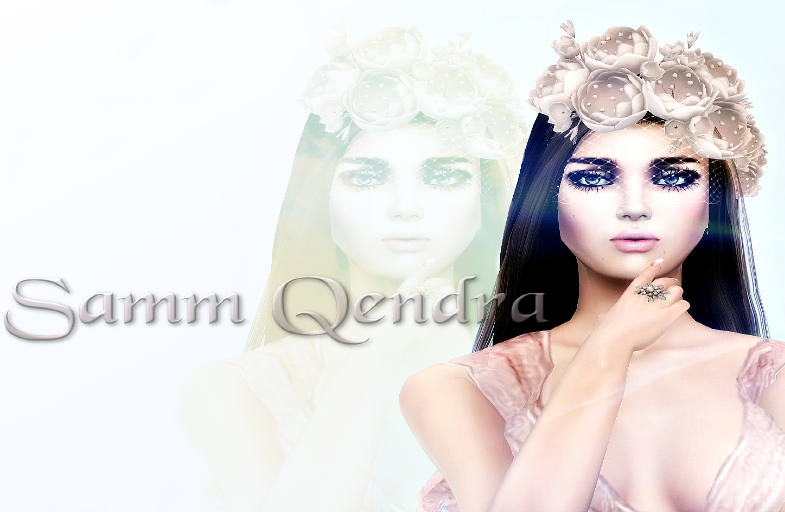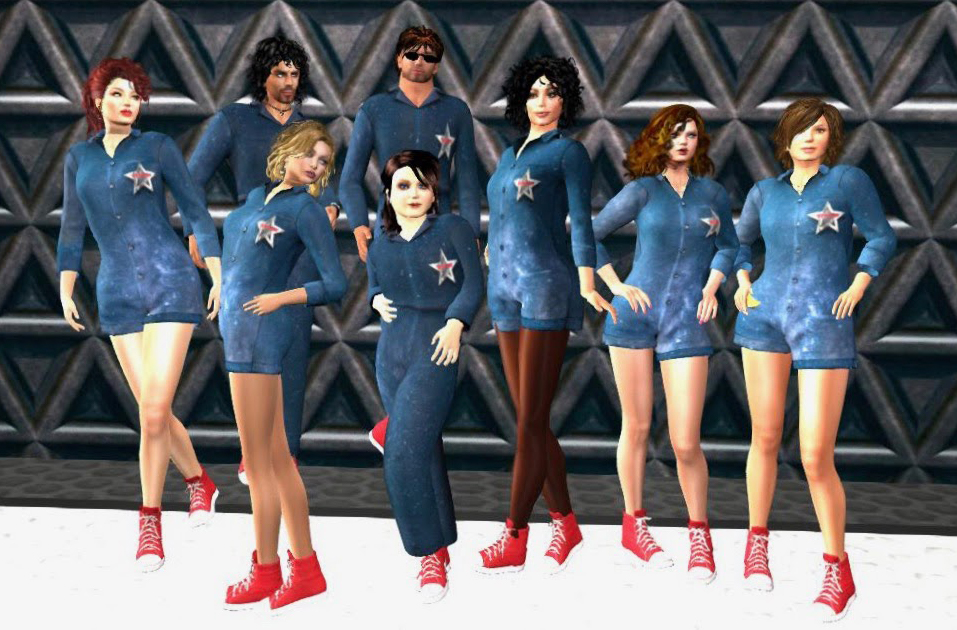 Brought to you by the VWBPE 2020 Social Committee!
Enjoy a rocket tour of the social sim, play Smashing Space Saucers, laugh while playing in Second Life® Squares, pick up some great freebies, and visit STELLA by Betty Tureaud.
There will be many opportunities to appreciate some of SL's best performers: Camme Carver, DeJa Vu performing "The Forest Queen," and Samm Quendra.
Please plan to join us for some fun and invigorating social events. Our social schedule is below. You can also view the entire conference calendar on this page.
A virtual 3D immersive conference can take exhibits to a whole new level. The VWBPE Exhibits will open to the public on MONDAY 16 March – use your handy dandy VWBPE 2020 Teleport HUD to visit each of them!
The activities of the social program are listed in the tabs below.
8:00 – 9:00 am SLT
Kick Off and Ribbon Cutting
11:30 – 12:00 noon SLT
Out of this World Parade
12:00 – 1:00 pm SLT
Music and Dancing Party
4:00 – 5:00 pm SLT
Smashing Space Saucers
1:00 – 2:00 pm SLT
Live Music by Camme Carver
2:00 – 3:00 pm SLT
STELLA, Art Installation
5:30 – 6:00 pm SLT
Red Carpet and Pre-show
6:00 – 7:00 pm SLT
DeJa Vu – The Forest Queen
8:00 – 9:00 am SLT
Coffee Chat
1:00 – 2:00 pm SLT
Second Life® Squares
5:00 – 6:00 pm SLT
Live Music Performance
6:00 – 7:00 pm SLT
Closing Ceremony
7:00 – 8:00 pm SLT
Ziggy Stardust Tribute
8:00 – 9:00 pm SLT
Dance The Night Away