VWBPE 2022
Immersive Experiences
and Exhibits
The VWBPE Conference Exhibit Hall provides an environment that is wildly different from any brick-and-mortar conference you've attended. Showcase your creative virtual world work or promote your organization or achievements in a unique setting in space.
We challenge exhibitors and sponsors to come up with their best skybox ideas as an exhibit space. Your exhibition parcel will be located off the ground in our observatory in the stars. Let your imagination run wild with how you would showcase your organization, service, or project, when gravity is no longer the law.
Review the Exhibitor Guidelines, but don't be intimidated. You can figure out the fine points later and we are happy to help.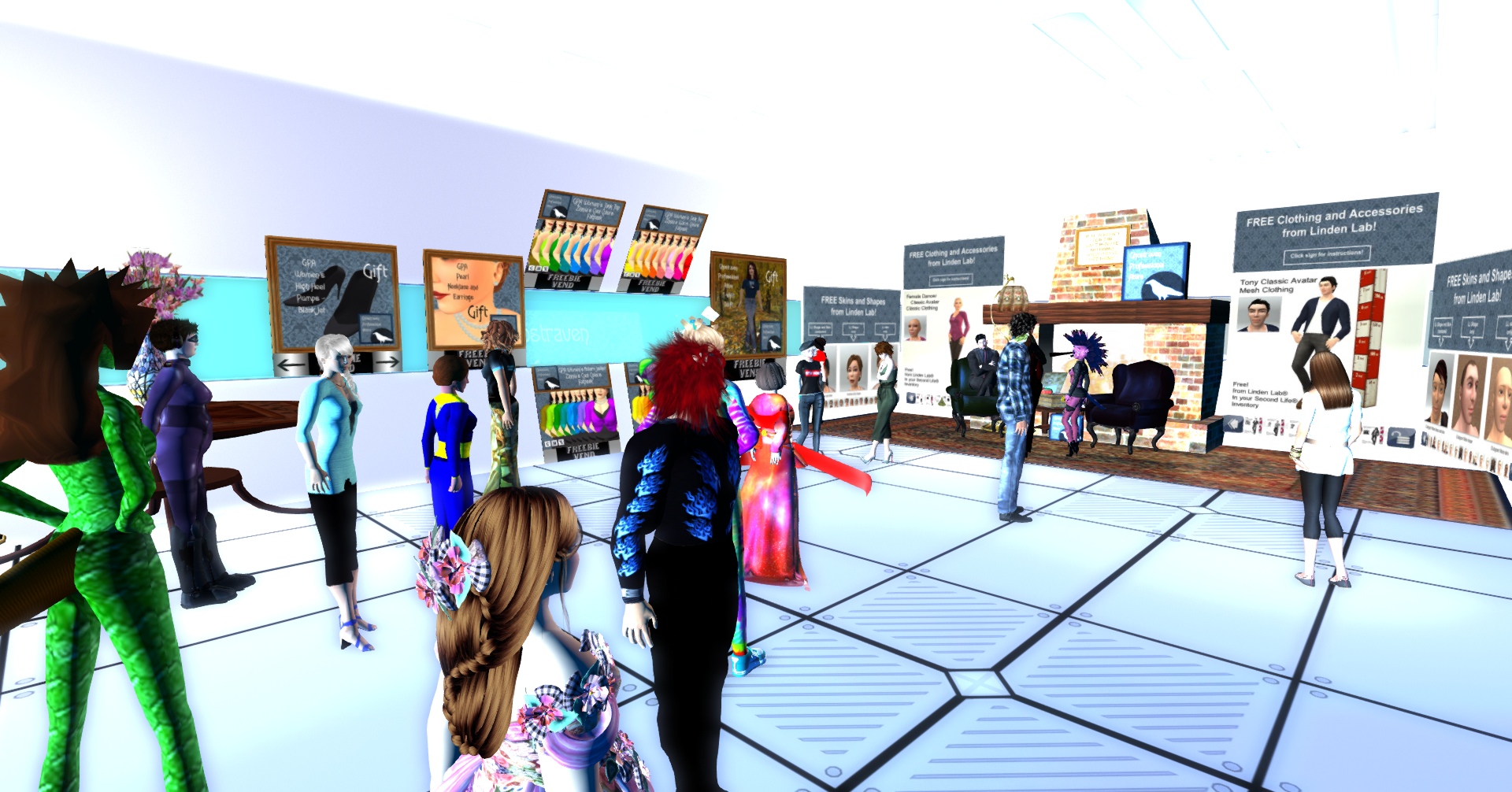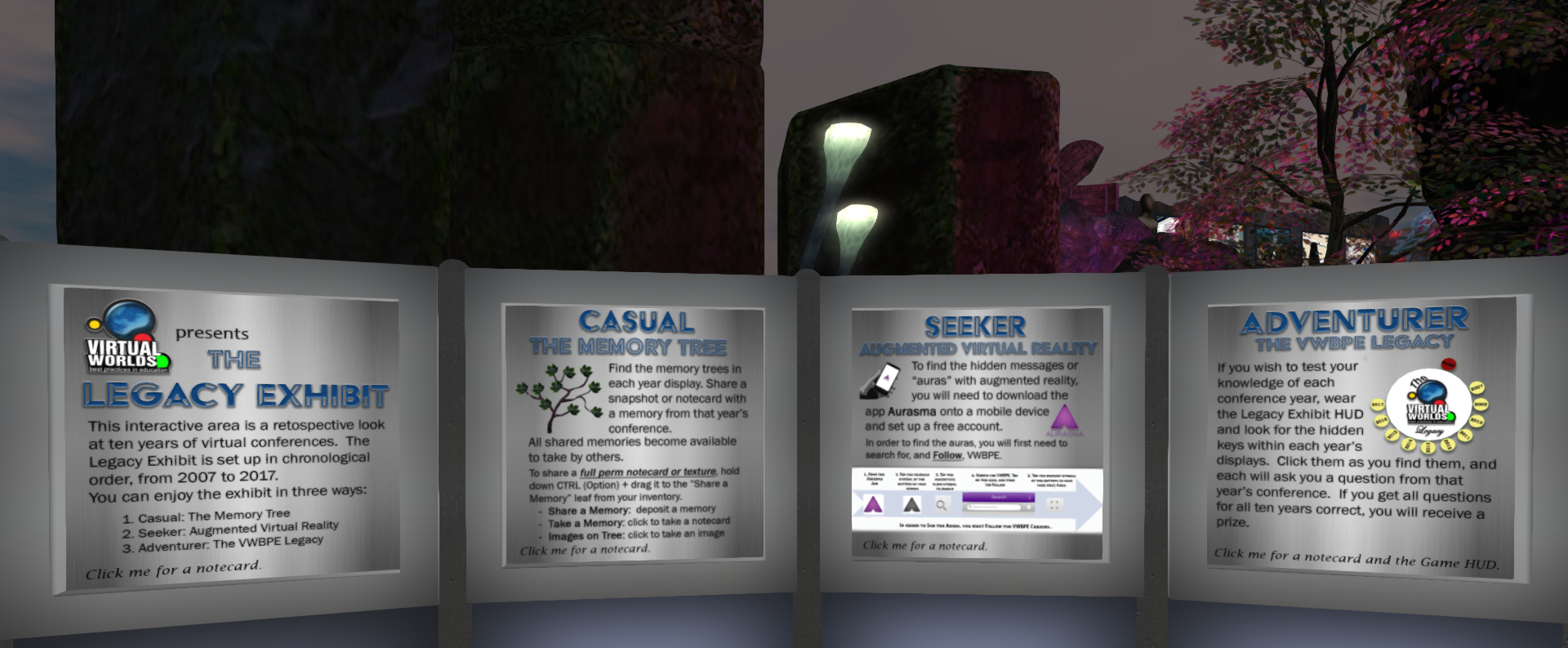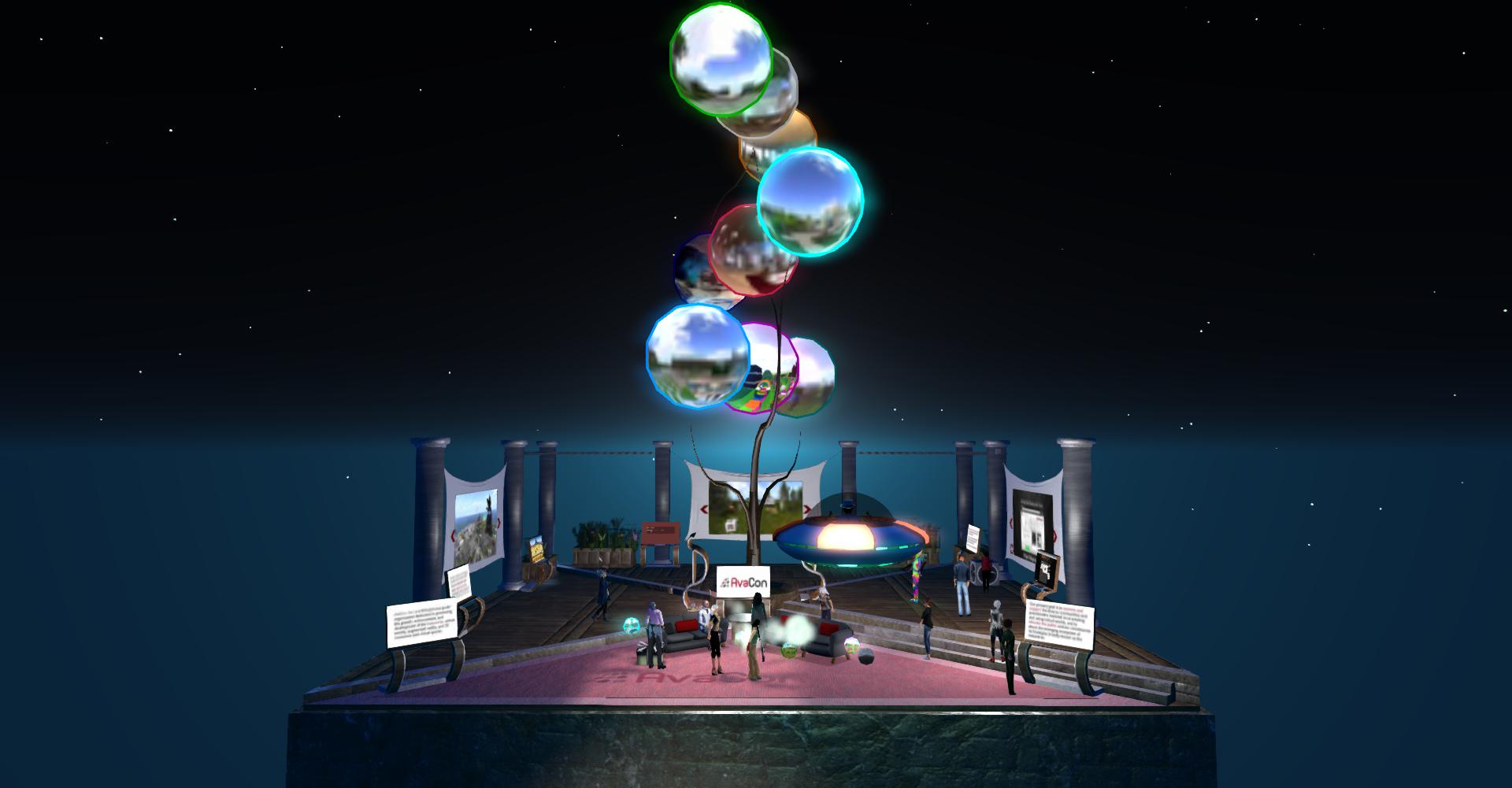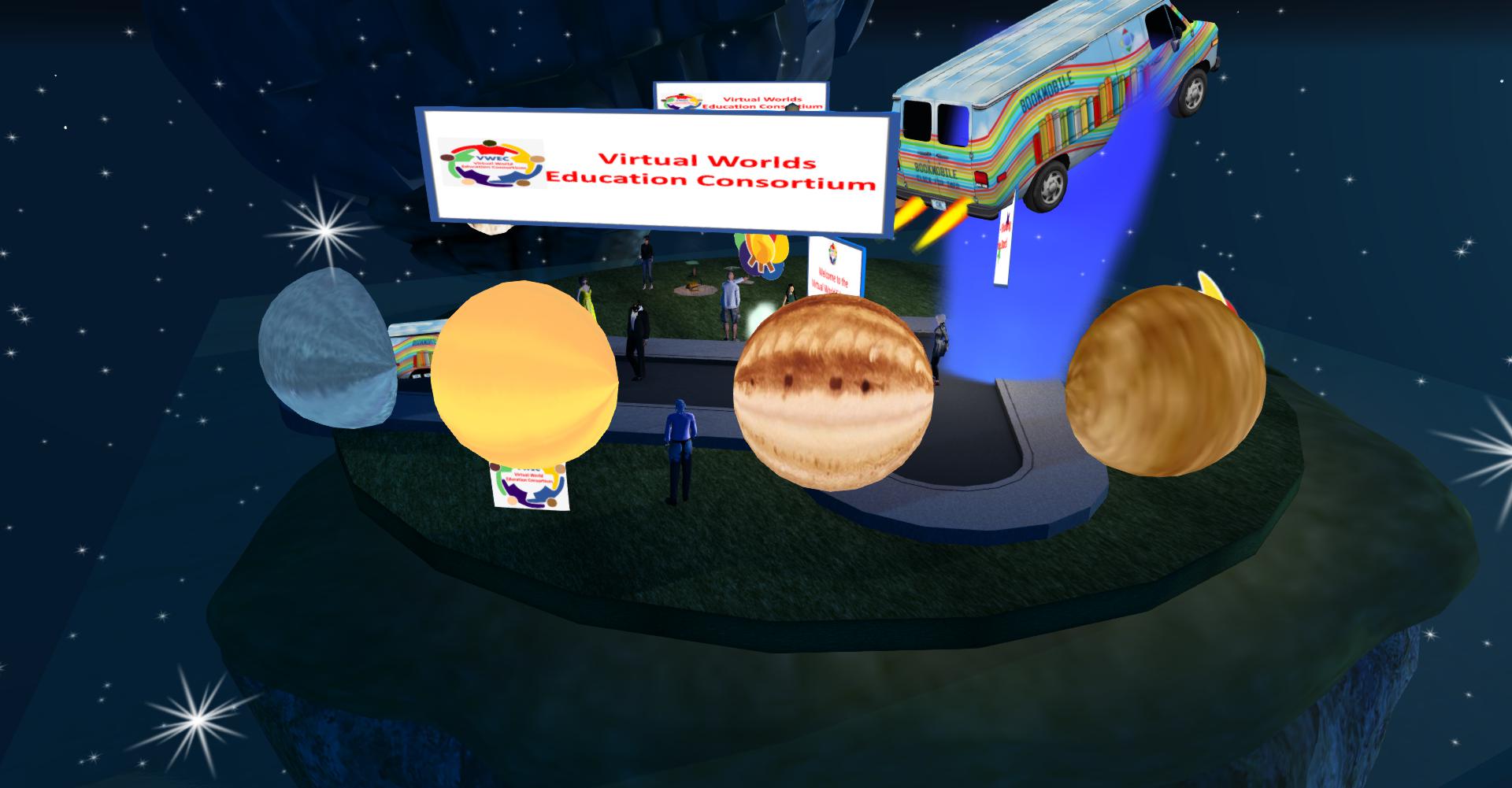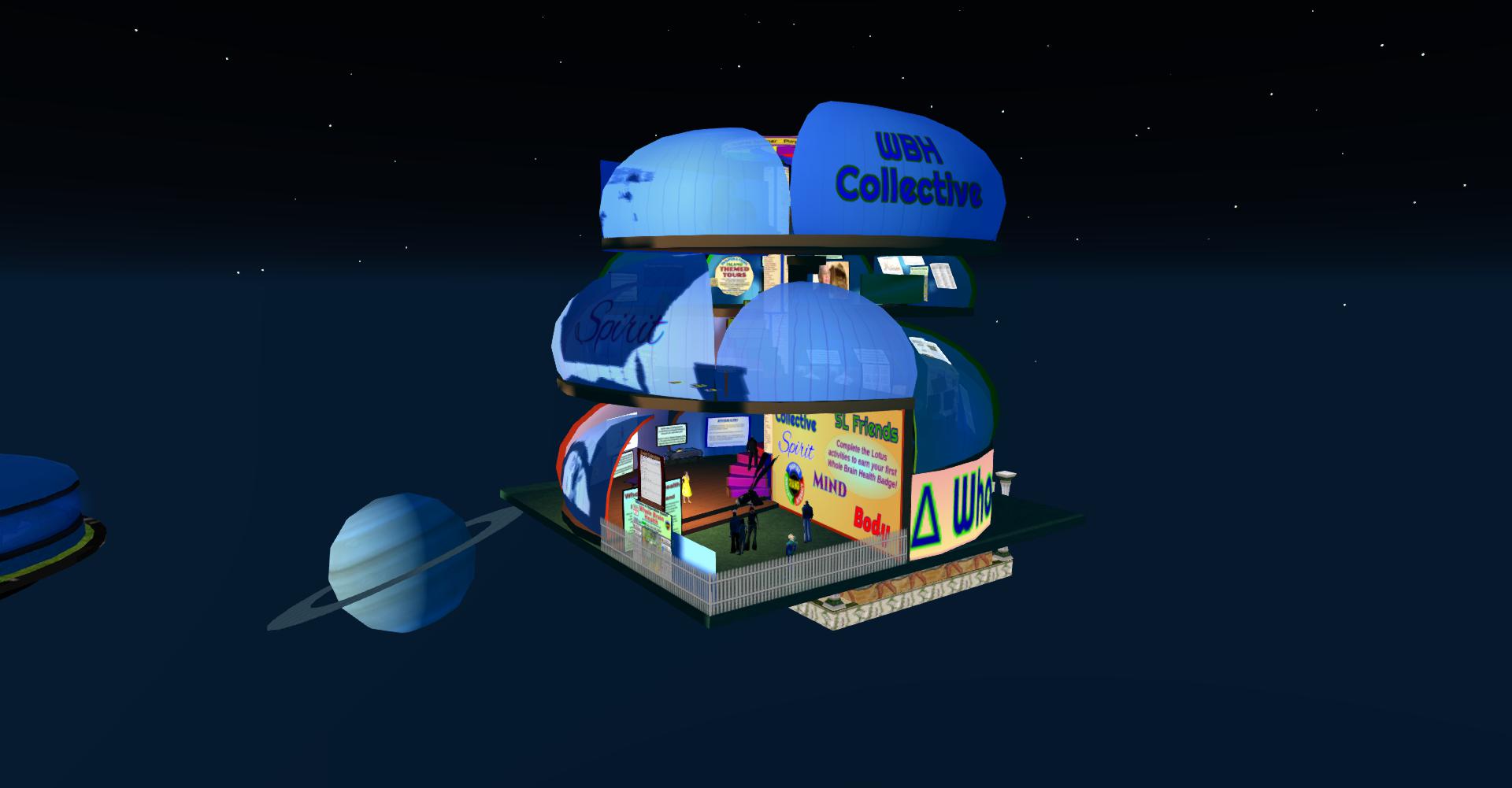 There are so many places to explore in virtual environments, so many locations where teaching and learning are innovative and engaging. Would you like to share such an Immersive Experience with us?
Immersive Experiences take place during the 2 weeks before and after the main conference dates, from 13 March through 28 March 2022, and again from 03 April through 14 April 2022.
Review the Immersive Experiences guidelines to decide which format is best for your immersive experience.
Virtual Worlds
Virtual Worlds may include any user-created virtual locations hosted in Second Life, any OpenSimulator grid, or other three-dimensional immersive environment (AR/ VR/ XR) that allows immersion into an experience. This format should include locations that were created to immerse the participant in doing, not just "touring". The place is the experience.
Wanna Play?
The Wanna Play? format is for play platforms or massively multiplayer online role playing games, which may include online games and environments that may not have been originally intended to be used in education, but which are nonetheless being used in various ways.
Submitting under this format indicates you want to lead a group of adventurers on a bit of play with purpose – an educational purpose.
Deadline for Exhibits and Immersive Experiences
14 February 2022
IMPORTANT DATES
10 January 2022 – Presentations CFP Closes
14 February 2022 -Exhibits, Immersive Experiences CFP Closes
14 February 2022 – Sponsorships Close
31 March – April 2, 2022 VWBPE Conference
Virtual Worlds Best Practices in Education
* Phoenix Rising *
March 31 to April 2, 2022
* Play * Explore * Engage * Immerse * Learn *