1
Login to Conference central at the VWBPE homepage: http://vwbpe.org/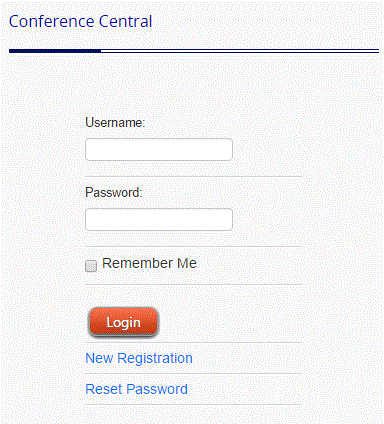 2
Click Proposals in the same area, once logged in.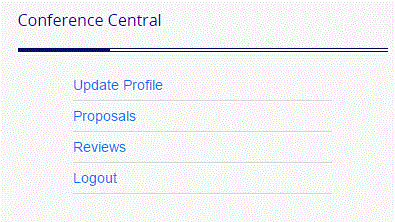 3
Click Add New. This will start you on identifying what type of a proposal you have.

4
The first choice is for category, so you simply leave the default selected, since that's the Academic category. Then you click the Select Category button at the bottom.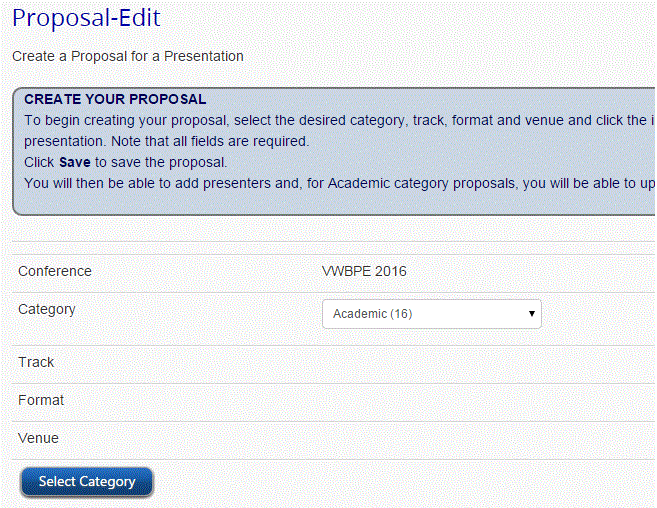 5
Once you do that, the page refreshes and the next step is to select a track. This is where you select the type of topic for which your presentation might be categorized. From the drop down menu, select the option you feel fits best. Once you make a selection, then you click the Select Track button at the bottom.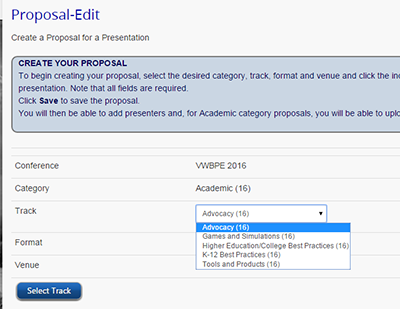 6
The page refreshes once more, so that you can select the format. Given what you've described, it sounds like it would be a Panel from those found in the drop down list. Click the Select Format button at the bottom.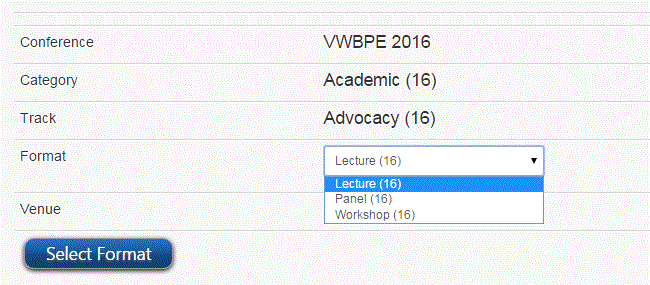 7
The page refreshes again to select the venue, SL or AvaCon. Once you make that selection, then you click on the Select Venue button at the bottom.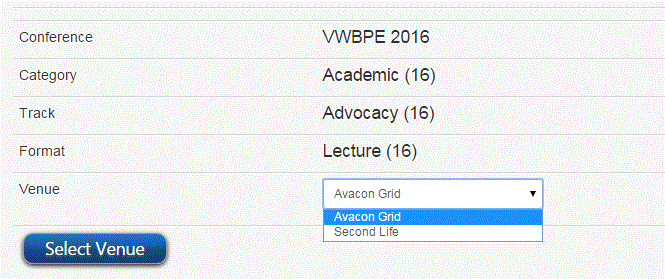 You have now completed the portion of the proposal that describes what type it will be. In part 2, you will enter specific information about your session.