GET THEE DOWN ON THY KNEES AND SUBMIT [your proposals]!!! THE PHOENIX RISETH!
But seriously, friends, it's official: The Call for Proposals for VWBPE 2022 Phoenix Rising is now open.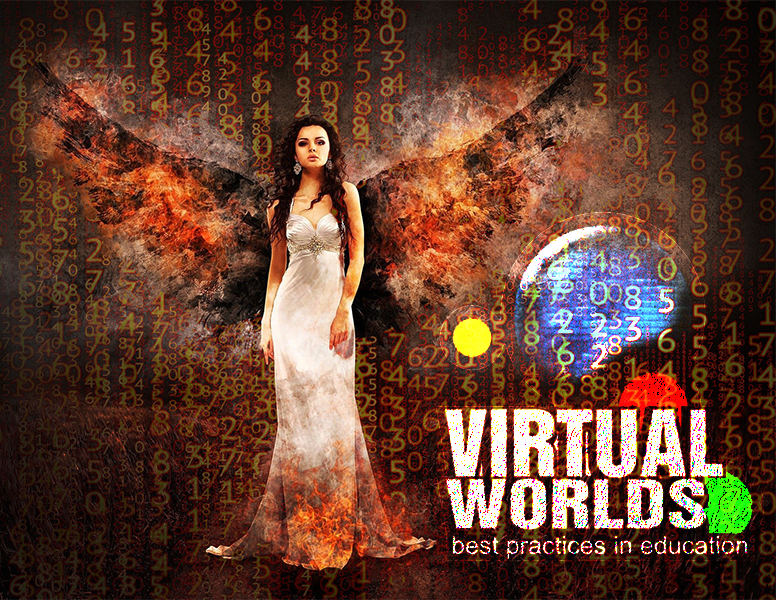 VWBPE 2022 is asking educators to consider their transformative journey as we sweep away the ashes of the past two years and venture out into the unknown. Join us and share your research and insights as we arise like a Phoenix out of the ashes of the past into this brave new future of virtual education.
Proposals are welcomed from all subject areas and virtual environments that support teaching and learning. Whether you work with elementary, secondary, or post secondary levels, or support community based programs, then we want to hear from you!
What's New in 2022
Two new presentation formats:
Tool Talks
Poster presentations
and…
Video engagement
for Immersive Experiences!
VWBPE 2022 welcomes the continuing collaborative partnership of our friends at vLanguages. Please be sure to indicate in your proposal if vLanguages is your community.
Presentations, Exhibits and Immersive Experiences proposals are all included in this Call for Proposals.
There are six presentation formats for VWBPE 2022: Spotlight Presentations, Hands on Technology Workshops, Compass Points Roundtable Discussions, Micro Burst presentation Clusters (no more than 15 minutes),Tool Talks, and Poster presentations.
The Tool Talks and Poster presentation formats are new for 2022.
Tool Talks: The big ideas are often shared at conferences, but what about those "little" things that you cannot do without in your practice – be it a tool, technique, or technology? Share a short and engaging demonstration showing us why this idea is not to be missed.
Poster presentations: Share your research in our new Posters venue, with time for both asynchronous exploration and scheduled synchronous presentation times during the conference. Students are strongly encouraged to share their current work with a poster presentation.
Details of the formats and tracks for presentations, exhibits, and Immersive Experiences are found in the Call for Proposals.
VWBPE 2022 Sponsors are encouraged to submit a Micro Burst presentation for a Sponsors Cluster during the conference. Refer to the Sponsorship information for more details.
PLEASE NOTE: VWBPE is no longer accepting paper or video submissions for the conference proceedings. If you would like to share your work with a wider audience, consider submitting a paper or video directly to the Journal of Virtual Studies. Add a comment that this work will be presented at VWBPE 2022.
Accepted Immersive Experience submissions will be scheduled in the 2 weeks before and 2 weeks after the conference. Be sure to review the Immersive Experiences Guidelines as you prepare to submit your proposal.
NEW THIS YEAR for Immersive Experiences! There will be an opportunity for video engagement to promote your Immersive Experience. Details will be given if your proposal is accepted.
The deadline for Presentation proposals is 10 January 2022.
The deadline for both Exhibits and Immersive Experiences proposals is 14 February 2022.
Come share your research and insight as we rise into a brave new future for education.
IMPORTANT DATES
10 January 2022 – Presentations CFP Closes
14 February 2022 – Exhibits, Immersive Experiences CFP Closes
31 March – April 2, 2022 VWBPE Conference
Virtual Worlds Best Practices in Education
* Phoenix Rising *
March 31 to April 2, 2022
* Play * Explore * Engage * Immerse * Learn *