VWBPE 2023: Uncommon Realities
March 23-25, 2023
International Conference on Education in Virtual and Augmented Reality
Experience Uncommon Social Realities at VWBPE 2023
An Uncommon Reality awaits you at the VWBPE 2023 conference March 23 – 25, 2023. Be sure to check the program and save those dates and times to your calendar.
The grand opening of the 2023 conference build will transport us all to the VWBPE International Biome Park System. We have nine amazing biomes for you to explore! The Grasslands Gateway is the scene of the Grand Opening Ribbon Cutting Ceremony. Ari will grace us with his classical piano music before the Committee Organizers welcome you all to the park system. While you visit the Gateway, pick up your swag bag from the statue of Atlas holding up the globe. The swag bag will include conference information and your teleport HUD.
The VWBPE Conference is excited to present attendees with opportunities to meet other educators in a virtual environment like Second Life and share in the many immersive experiences that can be found here. The Social Committee has a lineup of exciting experiences just for you. Join the Parade on Thursday as we hike through the biomes to the Social Wetlands, where DJ Coz brings music to the marshes to welcome you all after a morning with our keynote Tom Boellstorff and workshops.
The VWBPE Social Committee brings you creative, fun events that take advantage of experiences not available to everyone in the physical world. Thursday night the talented group FLYGEARZ will bring a unique interactive dance event where everyone dances in the wetlands. We can't wait to share that with you! You won't want to miss live music shared by Tia Rungray and the DIVAS Katy Perry tribute band – that will be on Friday. And there is more! Drax (of SL Book Club fame) brings his magic to a discussion with author Cat Sparks about environmental fiction. Alchemelic will immerse you in original music and art that is a whole special experience in itself. Check the swag bag notecards for a full list of events.
Take a quick peek at our schedule below!
:: Thursday, March 23, 2023
Classical Music with Ari :: 7:00 – 8:00 AM SLT
Come visit and chat with friends, both old and new before the opening ceremonies. Ari (Arisia Vita) graces us with a lovely selection of classical piano music.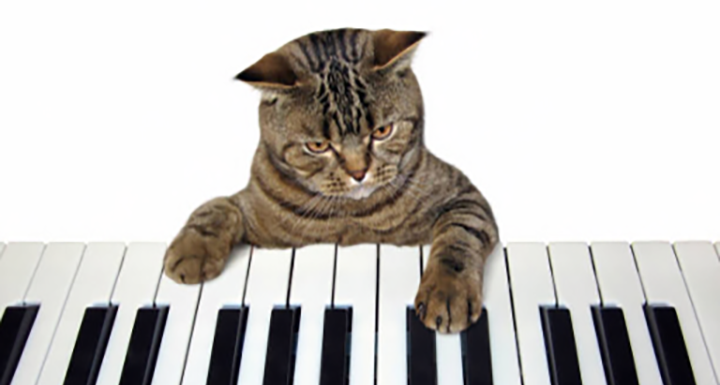 Opening Ceremonies :: 8:00 – 8:30 AM SLT
The Conference Planning Committee welcomes you to hear about the upcoming conference highlights. Executive Director, Phelan Corrimal, will officially declare the beginning of VWBPE 2023.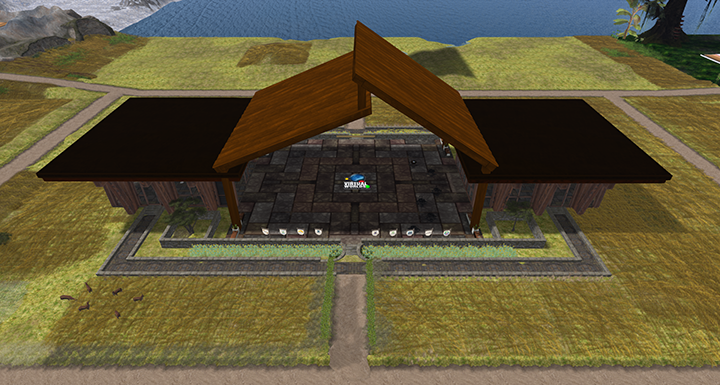 Parade Walk from Gateway to Social :: 1:30 – 2:00 PM SLT
The VWBPE Annual Parade starts off this year's social events!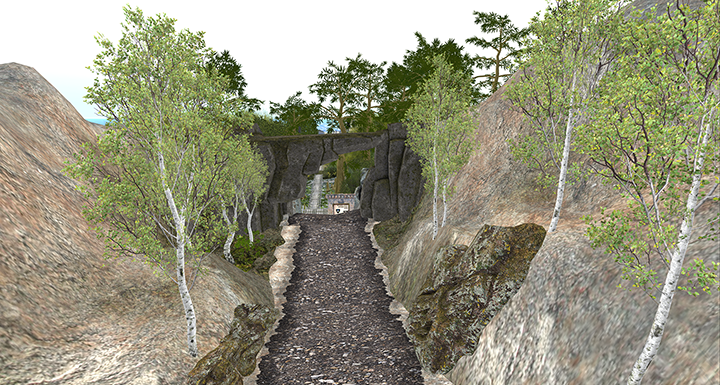 DJ Coz Brings Music to the Marsh :: 2:00 – 2:50 PM SLT
DJ Coz waits for us at the VWBPE Social Wetlands Visitor Center with music.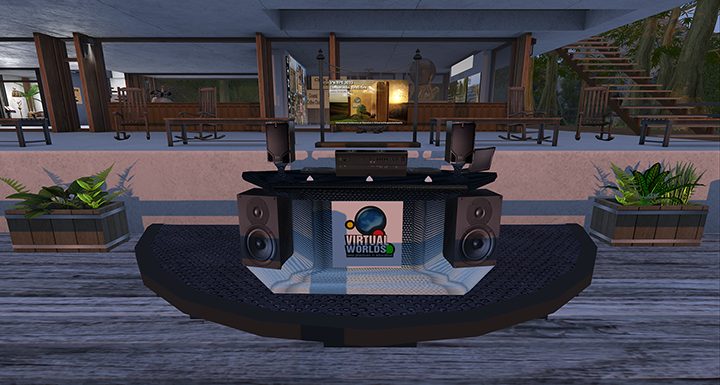 Game Night :: 5:00 – 5:50 PM SLT
Before FLYGEARZ come relax with us and play a few games. If you've never played Second Life's famous game Greedy, now is a good time to learn.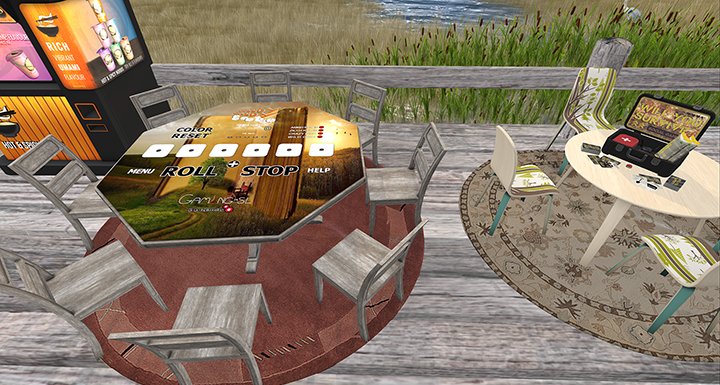 FLYGEARZ :: 6:00 – 7:00 PM SLT
FLYGEARZ is an interactive dance event where EVERYONE dances! The talented choreographers bring their skills and music to the wetlands.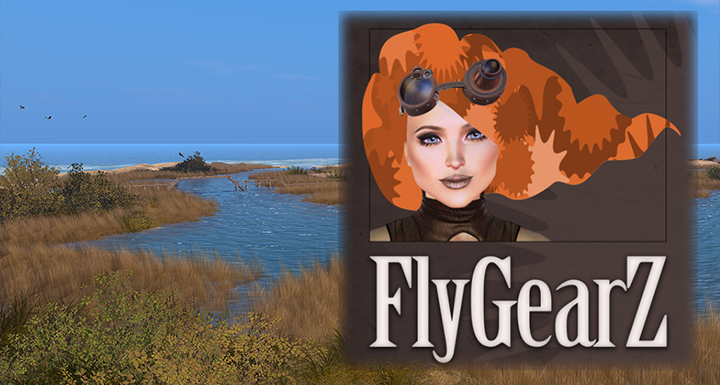 :: Friday, March 24, 2023
Coffee Chat :: 7:00 – 7:50 AM SLT
Calling early morning risers! Come debrief over coffee, tea, or orange juice before your day gets going.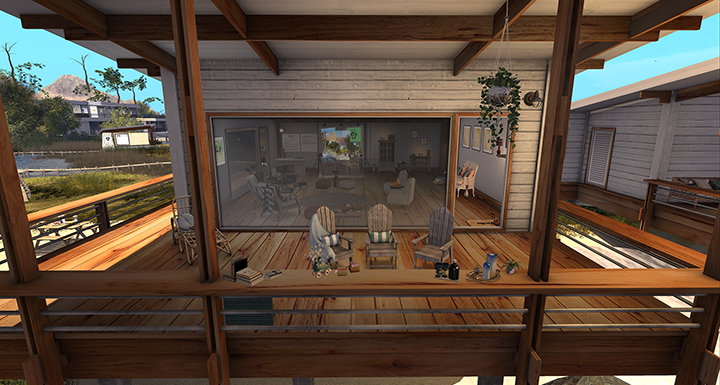 Tour the Wetlands :: 10:00 – 10:50 AM SLT
Come learn about the wetlands! Delia Lake guides us through the wetlands and talks about the environment, plants and animals found there.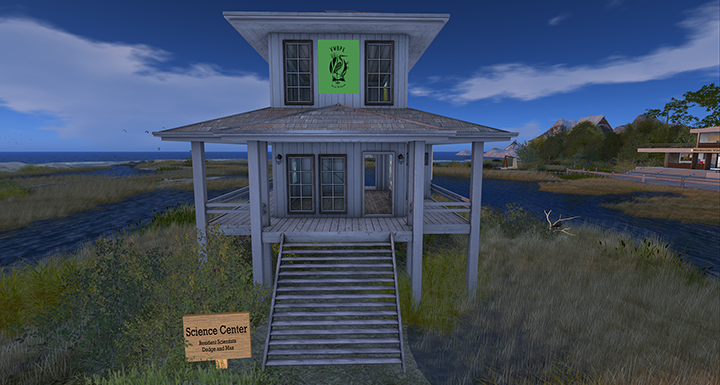 Live with Tia Rungray :: 1:00 – 2:15 PM SLT
Join us for live music with Tia Rungray!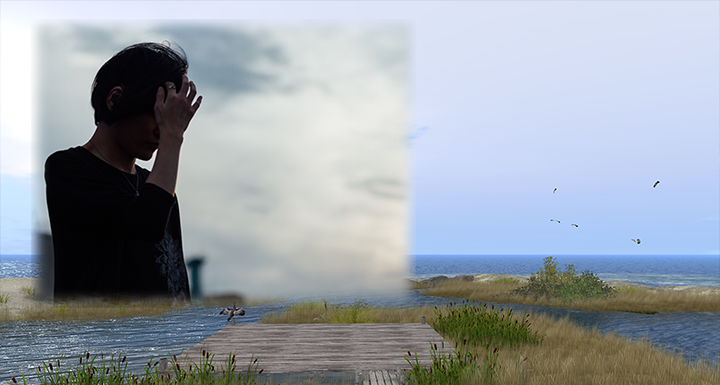 Drax Book Talk with Cat Sparks :: 5:00 – 5:50 PM SLT
Join Draxtor Despres and Cat Sparks in the beautiful wetlands of the VWBPE Social Region for a discussion about the importance of climate science fiction.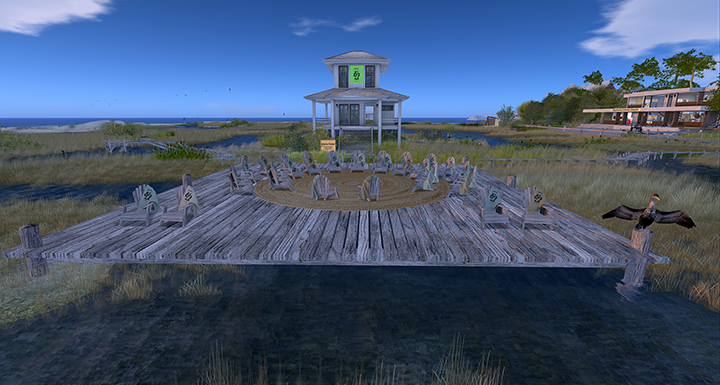 The DIVAS – Katy Perry Tribute Concert :: 6:00 – 7:00 PM SLT
End the day on a happy upbeat note brought to us by The DIVAS! The Divas Tribute Band brings beautiful fully choreographed, realistic recreations of real concerts.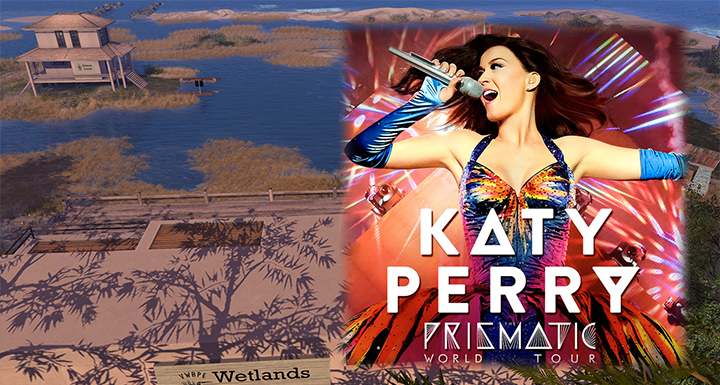 :: Saturday, March 25, 2023
Coffee Chat :: 7:00 – 7:50 AM SLT
Calling early morning risers! Come debrief over toast or pancakes with your favorite beverage before your day gets going.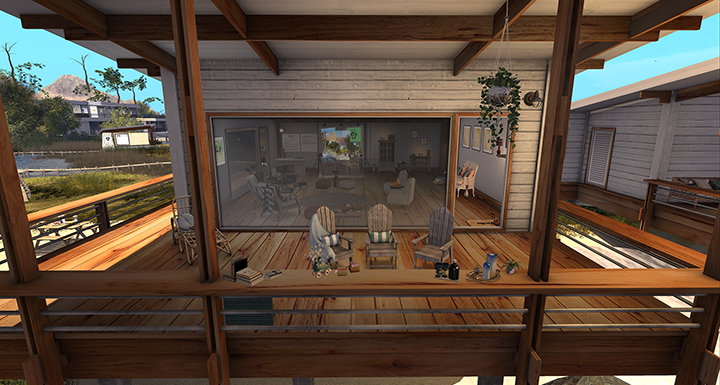 Experience the Biomes, Tour the Exhibits :: 1:00 – 1:50 PM SLT
Tour the exhibits with the Social Committee! Now's the time to find out more about the exhibits sprinkled throughout all the biomes.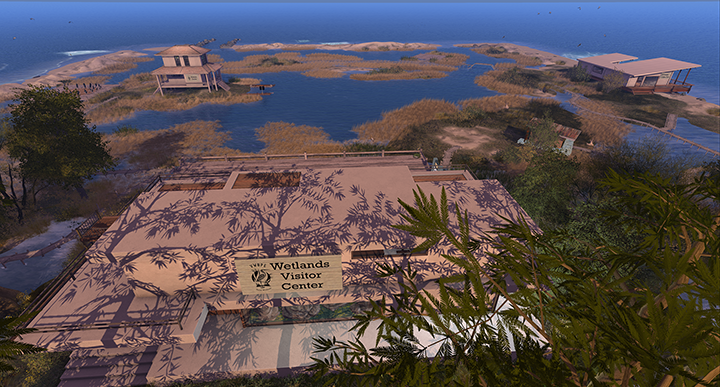 Closing Show with ALCHEMELIC (Kalyca & d-oo-b) :: 5:00 – 6:00 PM SLT
Alchemelic is an original music and art project out of Switzerland and America. Founded in 2016 by the visionary duo of d-oo-b and Kalyca.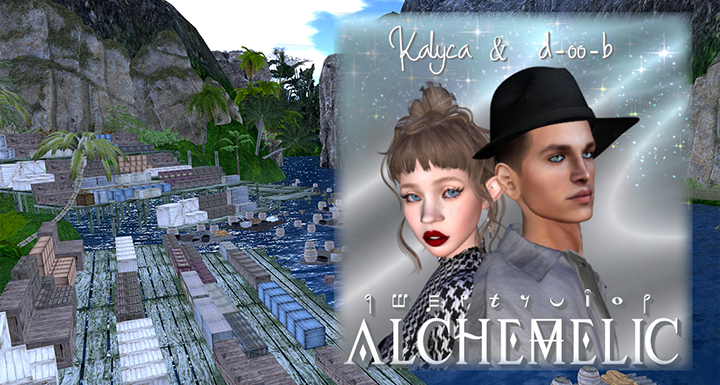 Closing Ceremony :: 6:00 – 7:00 PM SLT
Join us as we reflect on highlights from the conference. This event is hosted by the amazing Pooky Amsterdam, CEO of Pooky Media.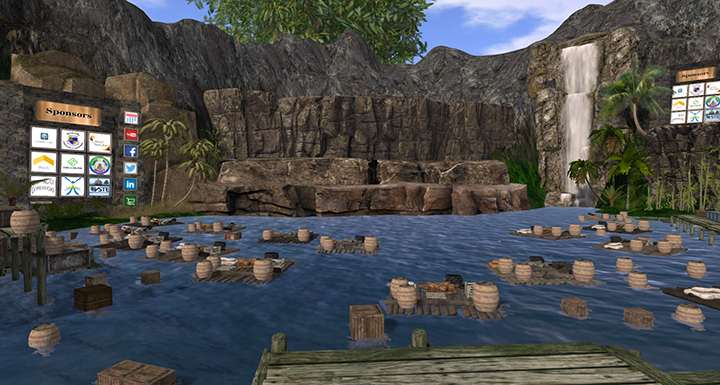 Dance the Night Away with DJ Coz :: 7:00 – 9:00 PM SLT
Immediately following the Closing Ceremony is the Dance the Night Away party. The best way to celebrate this great conference is dance, chat, and enjoy excellent company.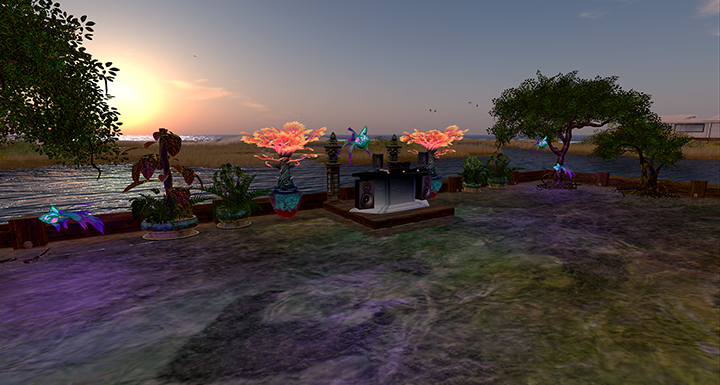 :: IMPORTANT DATES ::
11 March 2023: IE: Edutopia 1 Car Rally
12 March 2023: IE: Spirit Light Dance Company
17 March 2023: IE: Too Hot! Too Dry! Too Wet!
18 March 2023: IE: The Magical Forest
20 March 2023: Exhibits Open to Public
23 March 2023: VWBPE 2023 Conference Opens
* Play * Explore * Engage * Immerse * Learn *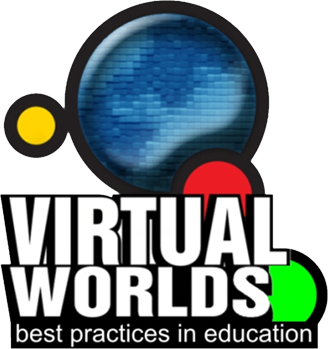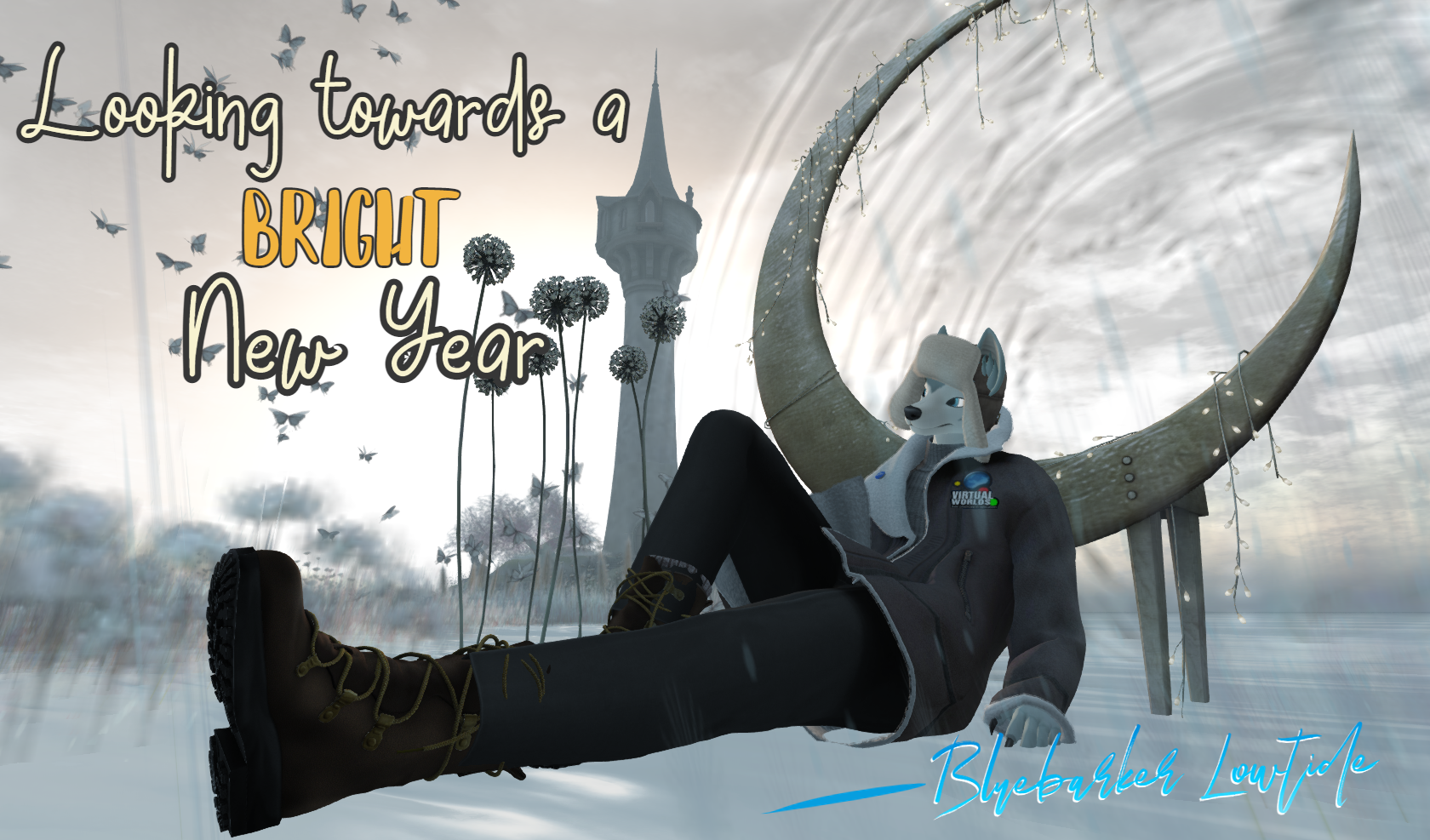 Howdy folks, Bluebarker Lowtide here!
It seems as though the transition between the year 2022 to 2023 brings with it a new perspective and sense of being. We find ourselves looking in retrospect to the past year and all that was accomplished, and then we look forward to the future that stands before us. We make resolutions to better ourselves and set goals to do amazing new things. I hope this feeling of renewed excitement doesn't leave us. I hope all of you had a wonderful holiday as the New Year brings us closer to realizing our dreams. We are truly lucky to have each other.
The new year echoes the song of Hope that we have that cannot die, that cannot waver in the face of challenges, however daunting. Together, we have grown and become something greater than we ever thought possible. From the ashes of the rising Phoenix is born a new world waiting to be explored, a new learning frontier in this year's Uncommon Realities. A new journey is on the horizon as we become pioneers anew, beginning to take those brave first steps.
To those of you who hear the call to act as guides and hosts in this year's uncharted realm of Nature's biomes, come join us once again! The signup for Volunteers and Pathshapers is open! Explore this new frontier together with VWBPE in 2023: Uncommon Realities.
~Bluebarker Lowtide, VWBPE Volunteer Chair