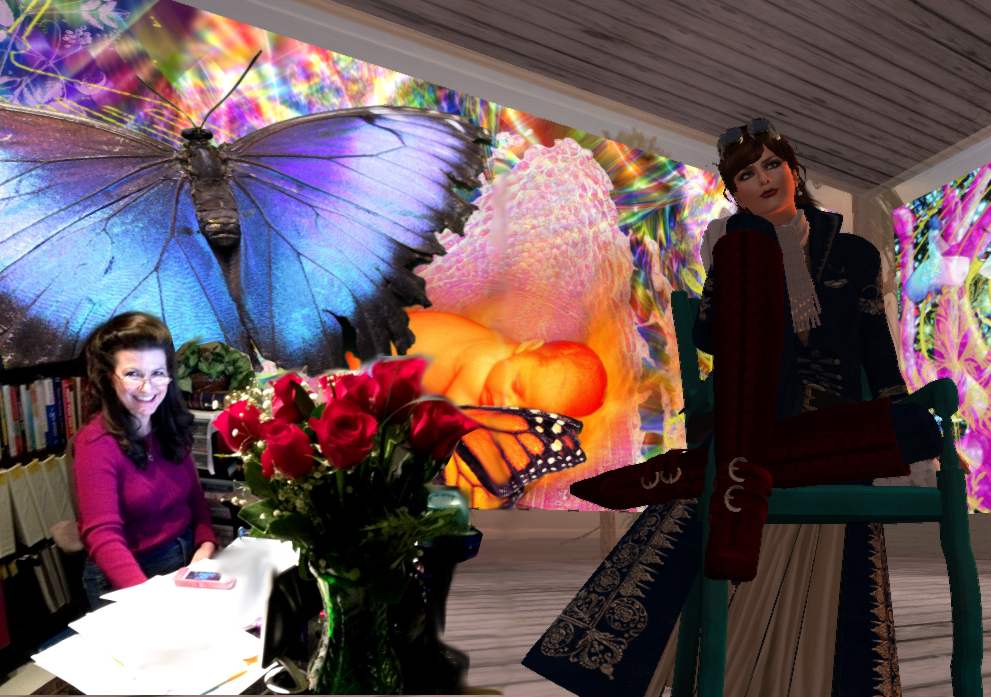 Barbara Truman, 1962-2021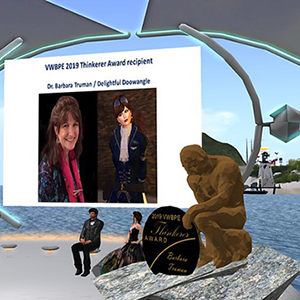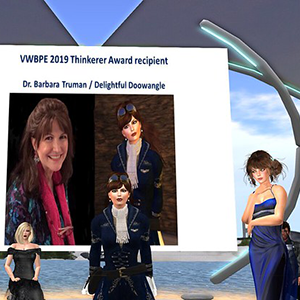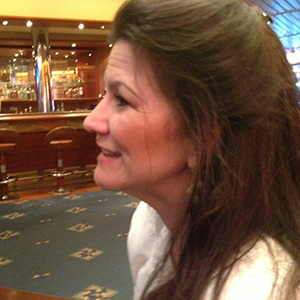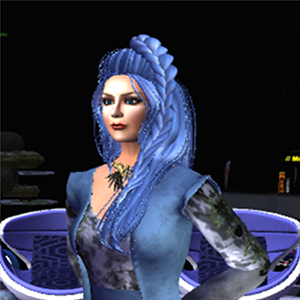 It is with great sadness we share that one of our own Thinkerer Award recipients, Dr. Barbara Truman (sl: Delightful Doowangle), has passed.
Barbara was a campus activist who became a virtual world champion. She dreamt of being a virtual world architect to create the future while empowering others to do the same, especially for accelerating and incubating R&D to improve quality of life.
Barbara had over 20 years of experience in US higher education as an educator, scholar, administrator, and researcher.
In these roles, she participated in national and state associations, presented on critical educational topics, and published articles related to teaching and learning with mediated technology.
Barbara's doctoral research, conducted in virtual worlds, explored why vesting in immersive, virtual communities using embodied avatars matters.
Since February 24, 2006, Barbara was active as an advocate and connectivist who built bridges for virtual world communities and championed learning in virtual worlds.
She donated her time to over a dozen virtual world groups, organizations, and conferences to strengthen virtual world education.
Her doctoral research, exploring why vesting in virtual communities matters, anchored her transdisciplinarity research with the MIT Presencing Institute, advancing our understanding of embodiment as virtual physioception and virtual-intersubjective presencing.
Barbara received the Thinkerer Award in 2019 for her outstanding dedication and leadership in education. We are so fortunate to have been able to recognize her and her efforts.
If you would like to offer a tribute in memory of Barbara or send condolences to the family you can follow this link: https://www.acommunityfuneralhome.com/obituaries/Barbara-Truman/.