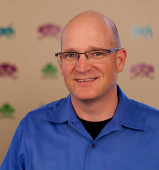 Karl Kapp
Reaching the Engagement Horizon in Virtual Worlds: Crafting Engagement Through Games and Gamification
Games, gamification and game-based learning have entered into the vocabulary of educators, eLearning developers and instructional designers from around the global in the past few years. Games have a seductive force and are seen as a great tool in creating engaging and interactive instruction. But are they effective for learning? What does the research tell us? We'll explore some of the research around games, gamification and virtual worlds while creating links between research and virtual world actions and interactions.
The use of games for learning seems like a good match, but we can't blindly take it for granted. Instead, we need to explore questions to make sure the intuitive link between games, gamification and virtual worlds reaches its full potential. In this keynote, we'll answer questions like: How does one mix virtual world and game-based learning experiences? How should games be integrated into a curriculum? Can attitudes and behavior change result from playing a game in a virtual world? What elements of games can learning designers borrow from game designers? Can flying around as a superhero in a virtual world make you a nicer person? Discover evidence-based techniques for increasing online engagement, interactivity and, most importantly, learning.
Karl Kapp, Ed.D., is a full-professor of Instructional Technology at Bloomsburg University in Bloomsburg, PA. He teaches subjects related to games, gamification and learning technologies. Karl is the Director of Bloomsburg's Institute for Interactive Technologies which works with organizations to create interactive instruction including games and simulations. Karl has authored or co-authored six books including "The Gamification of Learning and Instruction" and its accompanying how-to-book "The Gamification of Learning and Instruction Fieldbook" as well as the book "Learning in 3D" about virtual worlds for instruction. Karl has served as a Co-Principle Investigator on two National Science Foundation (NSF) grants related to games and simulations and serves as an external evaluator on a third game-related NSF grant. Karl is the author of several Lynda.com courses including the "Gamification of Learning." He is co-founder of the educational game company 2Klearning.com, founder of the educational consulting firm, The Wisdom Learning Group, LLC, a TEDx speaker and an international presenter who travels the world speaking on the convergence of games, learning and technology. Karl's work explores the research, theoretical foundations and application of effective game-based learning. You can follow his widely read blog at http://karlkapp.com/kapp-notes/.
---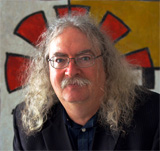 Stephen Downes
Virtual Worlds on the Go
Social networking and learning communities are essential support systems for online learning. But is conversation enough? One of the promises of online learning is that it can take education out of the classroom and into authentic environments. This is one of the advantages of game-based learning. This is also one of the advantages of online virtual worlds and simulation systems. At the same time, though, students are increasingly leaving their desktop and laptop computers behind and taking to mobile devices. What does the learning ecosystem look like in such a world? What pedagogical affordances are created?
In this presentation Stephen Downes examines the intersection of learning, performance support, and mobile virtual worlds and simulations. He will discuss the real world applications for this technology, describing a variety of learning scenarios, and discuss the background and infrastructure needed to support such a system. Additionally, he will examine the role of educators and content publishers, identifying the need for institutions to provide learning support and scaffolding to draw out the benefits of what might be called virtual worlds on the go.
Stephen Downes is a specialist in online learning technology and new media. He is a leading voice in online and networked learning. He speaks from practical experience both as a college and university teacher and the author of learning management and content syndication software. Through a 25-year career in the field, Downes has developed and deployed a series of progressively more innovative technologies, beginning with multi-user domains (MUDs) in the 1990s, open online communities in the 2000s, and personal learning environments in the 2010s. Downes is perhaps best known for his daily newsletter, OLDaily, which is distributed by web, email, and RSS to thousands of subscribers around the world. As a teacher and designer, he is also known as the originator of the Massive Open Online Course (MOOC). As a theorist, he is known as a leading proponent of connectivism, a theory describing how people know and learn using network processes. Downes is also a leading advocate of open educational resources and free learning. Downes is widely recognized for his deep, passionate and articulate exposition of a range of insights melding theories of education and philosophy, new media and computer technology. He has published hundreds of articles online and in print and has presented around the world to academic conferences in dozens of countries on five continents.
---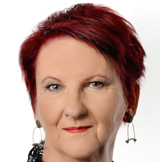 Bronwyn Stuckey
Signaling a New Reality
This presentation will take a look at some of the signals in the past year of a blurring of what is virtual. I have always been the person to call out people who use the real and virtual dichotomy, much preferring to use real and physical. That last year has produced many signals that show even these poles might become redundant. I hope the example we look at in the keynote will trigger your imaginations and help challenge many of the assumptions we hold about the place of our work in virtual worlds. These are the things that could readily be on our horizons so much sooner than we think. For us as educators it is less about keeping abreast of the technological advances but having audacious goals and imaginings. Intrigued? Come along and let's share our visions!
Bronwyn Stuckey is a self-described Warrior Princess, and a Consultant Specialist in Game Play, Gamification, Communities of Practice and Learning Communities.
Bronwyn has been engaged in educational community and games in learning development for the past 15 years. She has worked to explore virtual worlds, games in learning and how we can cultivate identity, agency, citizenship, leadership, and community for students and teachers.
Since leaving lecturing and learning design in the higher education sector her research, consultation and design have been in gamification and game-inspired designs for classroom contexts and professional learning and communities of practice. She is a current post-doctoral research fellow of the Arizona State University Center for Games & Impact and independently consults to global groups like Intel and Microsoft programs and education communities.