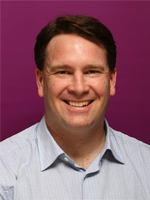 Opening Keynote: Ebbe Altberg
Wednesday, March 18, 2015, 1:00 p.m.
Second Life Main Auditorium
Ebbe Altberg comes to Linden Lab with more than 25 years of experience leading teams and creating software used by hundreds of millions of users. After graduating from Middlebury College he went on to work at Microsoft, where he spent most of his 12 years leading teams that created the world's most popular productivity products such as Word, Excel, PowerPoint, and Office.
In 2000, Ebbe moved to Ingenio, Inc., where he headed up product and had a stint as interim CEO. As Chief Product Officer, he lead Ingenio to become an innovative telephony and marketplace company, which was ultimately acquired by at&t Interactive in 2007.
Ebbe then joined Yahoo! in Europe as VP Head of Audience, with responsibility for all consumer-facing products and affairs. After a couple of years he was promoted to SVP Media Products, a group of about 800 engineering and product people that created the Yahoo! homepage, news, sports, finance, and entertainment products and platforms.
Most recently, Ebbe went back to a small startup, BranchOut, where he was the COO and managed the teams building products for professionals such as BranchOut and Talk.co.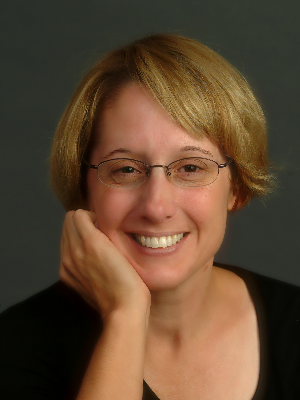 Featured Speaker: Pamela Broviak
Thursday, March 19, 2015, 7:00 a.m.
Second Life Main Auditorium
Pam Broviak is a licensed professional engineer experienced in municipal engineering and public works. She manages the Public Works Group, an online resource offering information related to public works, government, and social media. Some of her more recent work has been focused on leveraging online tools to develop education and training materials for professionals and citizens. She also works as a project manager for the Illinois Department of Transportation and in the past has worked as a public works director, city engineer, building inspector, editor for Public Works Magazine and as an instructor teaching CAD at a community college. Pam earned her bachelor's degree in civil engineering from the University of Illinois in Champaign-Urbana. She is a member of AWWA and APWA and is a Level 4: Public Works Leadership Fellow (PWLF) in the APWA Donald C. Stone Center for Leadership Excellence in Public Works.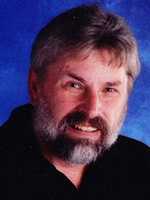 Featured Speaker: Gord Holden
Thursday, March 19, 2015, 1:00 p.m.
AvaCon Grid Main Stage
I reside in beautiful British Columbia, Canada where I began working in public education at 22 years of age and won numerous teaching awards. Most recently receiving the Virtual Education Journal's Reader's Choice Award as the Edovator of 2014. 25 years ago I was giving workshops about using gaming techniques in education (gamification). 20 years ago my webpages allowed most of my students to do most of their (flipped) class work at home. 15 years ago I began incorporating virtual environments into my teaching practice. (Remember Age of Empires, Caesar II, etc.?) 10 years ago, the move to Distance Learning demanded the move to Multi-User environments to facilitate the creation of a community of learners. My success with implementing this program led to my current position as the Director of Immersive Technology for the largest independent school in BC. The conservative nature of this school makes it a perfect testing ground. If my program continues to grow by 300% annually there, it should grow more quickly almost anywhere.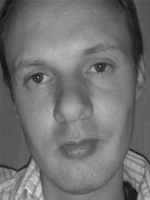 Featured Speaker: Jeroen Frans
Friday, March 20, 2015, 7:00 a.m.
Second Life Main Auditorium
Jeroen is one of the three Founders of the Vesuvius Group, LLC, and functions as Executive Director and Virtual World Technology Specialist.
The Vesuvius Group is a Full Service Solution provider for companies and institutions who desire to develop a presence or experience in a virtual world, with expertise in the virtual world platform Second Life & OpenSim.
Jeroen is a creative producer and futurist always looking forward to how innovative technology can be used and enhanced. This drives him to try his hand in many technologies, and his early adoption has resulted in a wide skill set in programing, 3D, Web and game design, machinima and animation.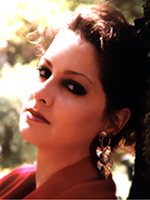 Featured Speaker: Sensuous Maximus
Friday, March 20, 2015, 1:00 p.m.
Second Life Main Auditorium
Sensuous Maximus or "Sen"
Sen is the co-founder of the renowned Builders Brewery within Second Life, established in early 2008. A school with a rather odd name perhaps, but that's just a hint of the fun collaborative community, that has grown it to be the largest, most active help group and school in Second Life. Sen's life path has taken her from her first love and hobby of computers and graphic design into owning a successful web development company, which earned her high recognition in the field of graphics and user interface, winning national awards, including being on a team to win a Webby Award. She earned a degree in Industrial Psychology, where she proceeded in her career to help grow one of the most successful non-profit organizations that advocates, markets, and trains both public and private sectors in hiring people with disabilities. Her work included training and advocating for Community Rehabilitation Programs to become more entrepreneurial, while working at the California Rehabilitation Association. She has served as the Communications Director and then to Project Director for an international Conflict Resolution and Quality Control corporation, serving Fortune 1000 companies, including state government organizations, and providing conflict resolution training for diplomatic entities in thirteen countries. She is a two-time cancer survivor, which is her greatest accomplishment.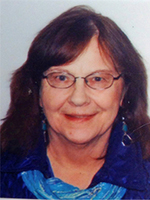 Featured Speaker: Susan Toth-Cohen
Saturday, March 21, 2015, 7:00 a.m.
Second Life Main Auditorium
Susan Toth-Cohen is professor and director of the post-professional clinical doctorate in occupational therapy at Thomas Jefferson University. She also serves as co-chair of the online education learning community of the Jefferson Center for Teaching and Learning. She has participated actively in Second Life for over 7 years and is the director of the Occupational Therapy Center at Jefferson in Second Life, which includes an adapted playground and the Garden of Healthy Aging. She has published 5 articles about virtual worlds in health care education and presented aspects of this topic at national conferences.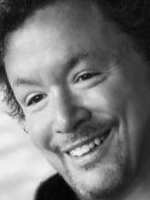 Featured Speaker: John Fillwalk
Saturday, March 21, 2015, 1:00 p.m.
Second Life Main Auditorium
John Fillwalk is an internationally recognized artist and practitioner of virtual and hybrid environments. He serves as the senior director of the Hybrid Design Technologies initiative [HDT] and as the director of the Institute for Digital Intermedia Arts [IDIA Lab} at Ball State University. HDT and IDIA Lab are virtual reality design studios exploring the intersections of art, science and technology. Fillwalk is an leading figure in the design and application of virtual and hybrid environments in the arts. He is president of the Hans Breder Foundation – an international non-profit for the study, archive and sponsorship of intermedial artforms. He has numerous grants, awards, fellowships and presentations. His artworks have been exhibited internationally in festivals, galleries and museums including SIGGRAPH, CYNETart, Synthése, 404 Festival, Dutch Design Week, Boston Cyberarts, Virtual Broad Art Museum, ISEA, ASCI, VIdéoformes, Indian Institute of Technology and the Beijing Science and Technology Museum.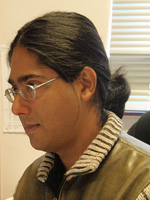 Closing Keynote: Jay Jay Jegathesan
Saturday, March 21, 2015, 4:00 p.m.
Second Life Main Auditorium
Jay Jay Jegathesan (SL: Jayjay Zifanwe) holds a Bachelor of Commerce (Hons) from the University of Western Australia (UWA), majoring in management and marketing.
He has since 2008, been manager of the School of Physics at UWA and is the founder and leader of the UWA presence in 3D virtual worlds. His research interests extend to looking at groups of artists, film makers and educators through the lens of Communities of Practice, as well as investing how perceptions of institutions when experienced through virtual technologies are able to impact on and influence perceptions of the real. He was shortlisted into the top 10 for the 2010 International Linden Prize for his work using virtual technologies, and was a review panel member for the Australasian Journal of Educational Technology (AJET), Springer, United Kingdom and was an associate editor for The International Journal of Interdisciplinary Social Sciences.