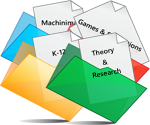 Thank you to all our intrepid submitters for bearing with us as we transition into our own online submission process. Understandably, some bugs and unanticipated complications needed to be worked out, and so we appreciate your patience in reporting them to us.
With that in mind, we would like to show our appreciation by extending the call for proposals for one more week. We ask that ALL people who have submitted proposals return to the submission area to verify that the following information appears in all the proposal form fields:
Title
Abstract
Track and Platform
Format (NEW! Submissions prior to June 12 didn't have this option)

a. Lecture – a 50 minute presentation with slides
b. Panel Discussion – an 80 minute discussion with more than one presenter (moderator needed)
c. Poster – not a presentation, but a build that remains on display throughout the conference in Second Life
d. Workshop – a 110 minute hands-on presentation, which includes an activity that engages participants

Transcript – select "yes" if you would like a volunteer to transcribe a voice presentation on text chat
Moderator – select "yes" if you would like a volunteer to moderate during your session, most typically for panel discussions
Notes (OPTIONAL) – if you require some special accommodations that are not covered anywhere else in the proposal fields
Refer to the 4 Easy Steps to guide you through the submission process. The option to Add Presenters and Submit will appear AFTER you "Add" the above information. Your proposal will be officially submitted only after you click Submit.
See the proposal guidelines for a full description and help us go Beyond the Stage!