VWBPE 2022
Missing the VWBPE Conference Already?
It's not all gone yet! Come experience – hunt – explore – play!
The conference regions remain open through 23 April! Here are some ways you can keep exploring Virtual Worlds Best Practices in Education.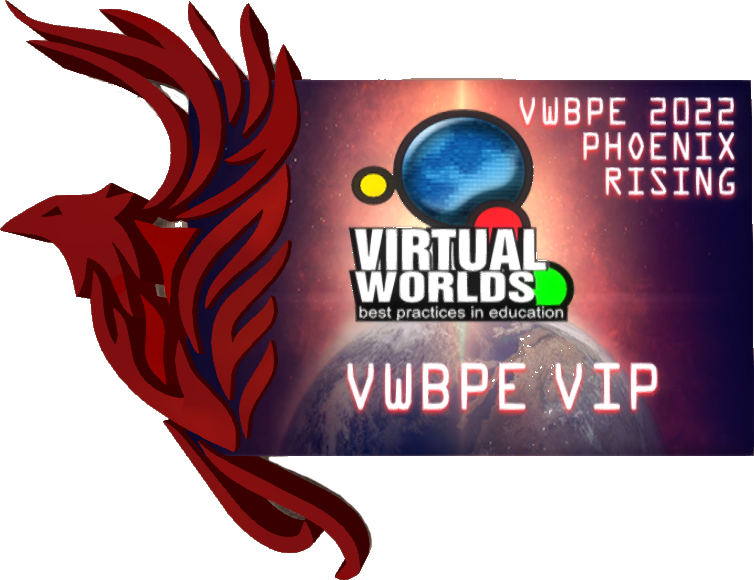 Play the Conference Game
The Creatures of Myth Game continues with Part 3: Return of the Guardian. Your quest is to find the Black Phoenix and feed it. This adventure game hunt brings together the backstories of all three installments in the trilogy, so that as you play, the story becomes clear. This is your last chance to play this immersive game, as this is the last year for this conference build.
Read the introduction to Creatures of Myth Game: Part 3 then go to the starting location at the Main Gateway in Pyxis.
Visit the Exhibit Hall and Social Spaceport
Our Exhibits will remain open for your enjoyment through 17 April. Use the Teleporter HUD found in the Swag Bag at the Main Gateway, or put on your space suit and fly though our universe.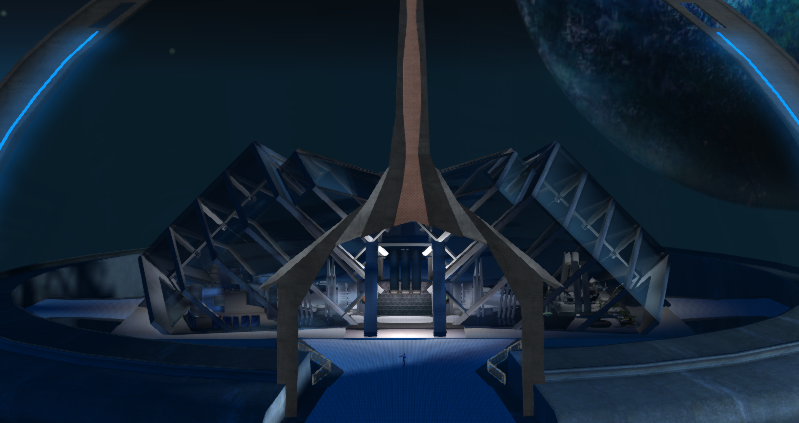 There's a Phoenix Egg Hunt! And the Space Menagerie…
Find the Phoenix Eggs at participating Exhibits, and collect prizes! Along the way, you can see some of the wonderful ways that people are using immersive virtual worlds for teaching. Pick up the Phoenix Egg Hunt HUD at the starting point.
Explore four different biomes in the Space Menagerie, and collect an Explorer's Hat and special prize! This is the only year that you can visit these areas. Look for some surprise species, too!
Missed a Conference Session? Watch It on YouTube!
Many of the conference sessions, including the Keynotes, were recorded so you can view them during the year. Until they are edited, the livestreams can be viewed on the VWBPE 2022 Live Playlist. Once they have been through post-production, the finished videos will be available on the VWBPE 2022 Playlist. Videos from all of the conference years are posted on the VWBPE Livestream Channel. Please subscribe so you can be updated about new videos!
Before We Call it a Wrap…
If you haven't done it already, we want to remind you to please fill out our post-conference survey. It's our best way to get your feedback. Your suggestions are important to us, and you can help us to produce an even better conference next year!
As a token of thanks from us, you will receive a commemorative gift in Second Life. Thank you in advance for your help!
IMPORTANT DATES
VWBPE 2023 Conference
* Uncommon Realities *
March 23-25, 2022
* Play * Explore * Engage * Immerse * Learn *