VWBPE 2023: Uncommon Realities
March 23-25, 2023
International Conference on Education in Virtual and Augmented Reality
First Round Call to Volunteers, New Year 2023
The 2023 Virtual Worlds Best Practices in Education Committee is excited to open our Call for Volunteers. We need YOU! Would you like to join our volunteer team?
Our 2023 Conference theme for this year is Uncommon Realities. The 2023 Virtual Worlds Best Practices in Education Conference is getting close! We would love to have you as a special volunteer. Come explore those Uncommon Realities with us! Simply sign up here: https://www.vwbpe.org/volunteer.
You can read below to find a role (or roles!) below that suits you, then fill out the quick 'n' easy form. We'll have you on our team in no time!
Hosts
A Host is usually located at the Gateway landing area, but can also be at the Exhibits and Social Events to help participants.
The first people that conference participants meet – this is a critical role for the conference.
Formerly referred to as "Meet and Greet," but these volunteers do much more than that.
Familiar with VWBPE areas in Second Life and VWBPE Conference events.
Welcome participants.
Direct conference participants to venues, answer questions, give swag bags, etc.
Share tips and items that are helpful for SL.
Minimum time commitment: 1 hour training is required, with 1-hour blocks of time commitment (we appreciate multiple time sign ups, please do this at your convenience)
Mentors
A Mentor is a pre-conference coach and one-on-one support person for the presenter during the conference. Presenters are matched to a mentor.
Trained on presentation tools used in the different venues.
Ensure Presenters have the appropriate presentation tools for their assigned venues.
Train Presenters on the presentation tools, as needed.
Meet Presenters in the Green Room for the assigned venues.
Watch the presentations and assist with any technical problems as needed.
Keep track of the presentation time – most presentations are 50 minutes.
Mentors may be assigned to assist more than one Presenter.
When not assigned to a Presenter or actively working with one, a Mentor may be asked to assist another mentor or presenter.
Minimum time commitment: 1-hour training is required. Time per presenter varies from 1 to 3 hours, depending on the presenter's experience level.
Quadrivium Assistants
Quadrivium Assistants help Quadrivium Facilitators in leading a Quadrivium Discussion.
Introduce Quadrivium Facilitator.
Assist Quadrivium discussion inworld as needed.
Copy text chat for Quadrivium Facilitator's report
Keep track of time – Quadrivium sessions are usually 50 minutes.
Trained on SpeakEasy HUD.
Assist if any technical problems arise.
Minimum time commitment: 1 hour + .5 hours (Quadrivium + Prep + Assistance with Report).
Stream Team
The Stream Team provides video capture and streaming for each presentation at the conference. They may need to be available for training up to 2 months prior to the conference.
Experience preferred but not required.
Willing to learn.
Comfortable with camera movement inworld.
Broadband connection.
Wired connection preferred.
Reasonably strong computer.
Comfortable working in a fast-paced environment.
Minimum time commitment: 1.5-hour blocks – 1 hour recording with set up & wind up (longer blocks are helpful).
Additional duties:
Provide streaming for events happening in VWBPE regions.
May volunteer for editing of videos after the conference, if interested.
Minimum time commitment: 4-hour blocks (although longer would be better).
Technical Support
Our Technical Team is available for support when technical issues arise.
More experienced SL veteran.
Will have parcel privileges.
Assist mentors and presenters with technical concerns and logistical issues.
Are liaisons with Estate Managers when issues arise on the parcels.
Minimum time commitment: 1 hour training prior to conference, 4-hour blocks.
Training for volunteers will begin in early March for most positions. One of our team will contact you with information about training, schedule signups and volunteer activities that you will be invited to attend.
For more information about each role, and to sign up, please visit the Volunteers tab on our website: https://www.vwbpe.org/volunteer.
It's fun, you'll meet great people, get a cool outfit & gifts, and you will be a big help to make our Conference happen. We want you!
We invite you to join the Uncommon Realities team and make this 16th annual conference the most exciting yet! This is a fantastic way to make connections with people in the virtual worlds education community.
We are grateful and overjoyed to see volunteers returning each year to contribute to the success of the conference, and especially pleased to have new people joining the ranks and various teams we will be assembling. There is strength in numbers, and it's true that "many hands make light work!"
Still need more information? Drop us a line at https://www.vwbpe.org/contact – we'll be happy to answer any questions you might have about volunteering for VWBPE.
Thank you for joining our VWBPE Uncommon Realities Volunteer Team!
Ready to Volunteer?
Click here to join the VWBPE 2023 Uncommon Realities Volunteers!
There's Still Time! Submit That Proposal!
Review Presentation Guidelines
Review Exhibit Guidelines
Review Immersive Experiences Guidelines
Submit Your Presentation Proposal
Submit Your Exhibit Proposal
Submit Your Immersive Experience Proposal
Nominate the Best of Us for This Honor
Thinkerer Award Nomination
Support the VWBPE Conference
Become a VWBPE 2023 Sponsor
IMPORTANT DATES
23 January 2023: Presentation Proposals Deadline (extended)
31 January 2023: Thinkerer Award Nominations Close
09 February 2023: Second Networking Social, Theme "Fishbowl"
13 February 2023: Exhibit Proposals Deadline
13 February 2023: Immersive Experiences Proposals Deadline
23 March 2023: VWBPE 2023 Conference Opens
* Play * Explore * Engage * Immerse * Learn *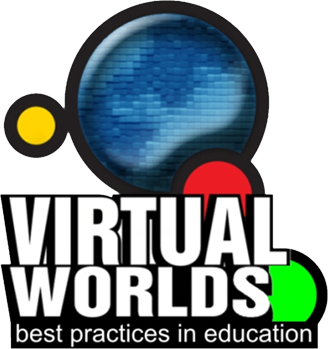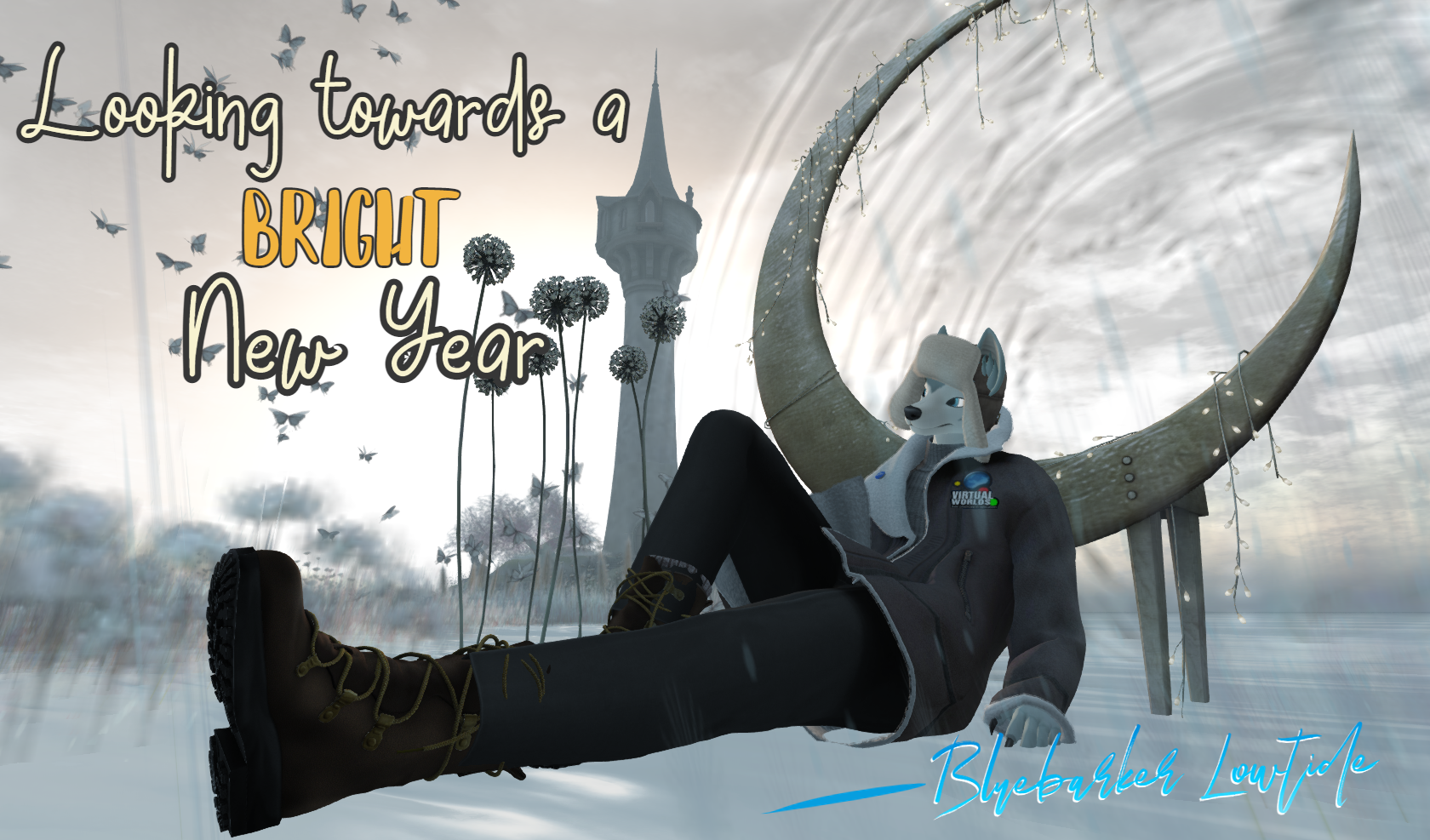 Howdy folks, Bluebarker Lowtide here!
It seems as though the transition between the year 2022 to 2023 brings with it a new perspective and sense of being. We find ourselves looking in retrospect to the past year and all that was accomplished, and then we look forward to the future that stands before us. We make resolutions to better ourselves and set goals to do amazing new things. I hope this feeling of renewed excitement doesn't leave us. I hope all of you had a wonderful holiday as the New Year brings us closer to realizing our dreams. We are truly lucky to have each other.
The new year echoes the song of Hope that we have that cannot die, that cannot waver in the face of challenges, however daunting. Together, we have grown and become something greater than we ever thought possible. From the ashes of the rising Phoenix is born a new world waiting to be explored, a new learning frontier in this year's Uncommon Realities. A new journey is on the horizon as we become pioneers anew, beginning to take those brave first steps.
To those of you who hear the call to act as guides and hosts in this year's uncharted realm of Nature's biomes, come join us once again! The signup for Volunteers and Pathshapers is open! Explore this new frontier together with VWBPE in 2023: Uncommon Realities.
~Bluebarker Lowtide, VWBPE Volunteer Chair