Many thanks to all who attended our last sponsorship social! We raised $325 USD and 23,600 Lindens! We appreciate your generosity and commitment to making VWBPE 2017 Conference possible!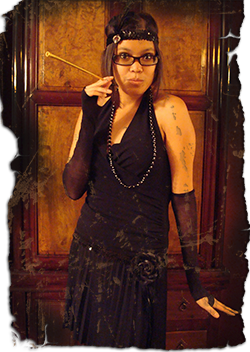 Be sure to mark your calendars for the next VWBPE Sponsorship Social, "The Roaring 20s" on Thursday, February 16, 2017 at 5:00 pm SLT. Enjoy an evening with friends and colleagues at this sponsorship social event; all donations go toward supporting this year's VWBPE Conference.
The Roaring 20s were legendary in American history, and it's a perfect theme for the second fundraising social to benefit the VWBPE Conference 2017. Yes, we will be dancing the night away at the historic Cotton Club!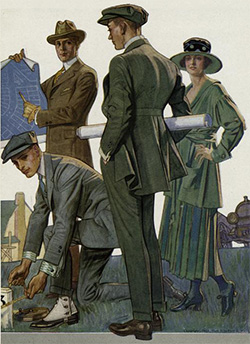 The incomparable DJ Coz OKelly will on hand to spin Jazz and Blues tunes, once again donating his time in support of VWBPE. Wear your most daring 1920's outfits, the one with the deepest pockets! All donations are welcome, and while cash contributions (USD) are preferred, Linden dollars are also accepted.
The Roaring 20s were a time of change socially and in the fashion world. Ladies, open your wardrobes and find your most fashionable flapper outfits adorned with beading, sequins, fringe, and even some feathers – and don't forget to bob your hair! Gents, wear your spiffiest pinstriped suits with vests (lots of full pockets!), tuxedos and black shirts with black or white ties. Top off your fashion statement with a fedora, and don't forget your pocket watch, hip flask and wing tips. Regardless of what you have to wear, come join us for an evening of fun!
If you can't join us at the social, but you'd like to support VWBPE..
On a budget of just $5 (USD) per person – $10,000 total – VWBPE provides networking, research, keynotes, peer reviewed content, voice to text transcription, access to presentations throughout the year, conference proceedings, live video feeds during the conference, video archives, and more. Your support in any amount helps us to keep this conference free for the more than 2000 people who participate each year. Consider making a contribution toward the ten-year Legacy of VWBPE. Get recognition for your organisation's support, or make a personal donation of your own.
Or, you can make a personal donation towards VWBPE: