VWBPE 2017 Above the Book Question Submittal
For our 10th Anniversary, VWBPE is looking back to the Legacy that's been created, and look forward to where that legacy may lead us. As part of that journey we are introducing a new interview feature segment, Above the Book.
Discantus supra librum, Above the Book, defines the musical art of polyphonic improvisation when in two subtle, but distinctly rhythmical, melodies combine to produce something greater than its whole. This is the concept behind this new exploration of education and technology.
A few individuals have been noteworthy and have, in one way or another, helped build a legacy in virtual environments: for educators, researchers, advocacy groups, communities of practice, content creators. We will have some in-depth conversations, bringing their voices and unique perspectives into our conference through a close-up interview streamed live during the conference.
Above the Book at the VWBPE 2017 Conference will feature sessions with Ebbe Altberg (SL: Ebbe Altberg) and Bernhard Drax (SL: Draxtor Despres).
Use the form below to recommend questions for either or both of the Above the Book sessions. If you wish to review the descriptions of the two interviewees, scroll down below the form.
Interview Question Submittal Form
Please suggest up to three questions to ask one or both of our interviewees for the Above the Book sessions at the VWBPE Conference. Those whose submitted questions were accepted for either or both of the interviews will be invited to attend the live, in-studio session.
Submissions will be open through the 20th 26th of March (deadline extended). If your submission is accepted you will be notified by the 24th of March.
Above the Book submissions are now CLOSED. Thank you for your participation!
Above the Book Featured Interviewees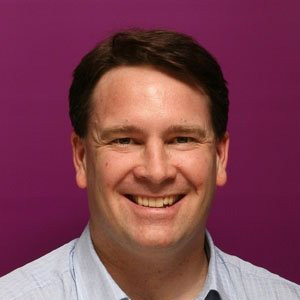 Ebbe Altberg
SL: Ebbe Linden
A Conversation about Education and Second Life
Wednesday, March 29, 2017, 1:00 p.m. SLT/US Pacific Time
Bio:
Ebbe Altberg comes to Linden Lab with more than 25 years of experience leading teams and creating software used by hundreds of millions of users. After graduating from Middlebury College he went on to work at Microsoft, where he spent most of his 12 years leading teams that created the world's most popular productivity products such as Word, Excel, PowerPoint, and Office.
In 2000, Ebbe moved to Ingenio, Inc., where he headed up product and had a stint as interim CEO. As Chief Product Officer, he lead Ingenio to become an innovative telephony and marketplace company, which was ultimately acquired by at&t Interactive in 2007.
Ebbe then joined Yahoo! in Europe as VP Head of Audience, with responsibility for all consumer-facing products and affairs. After a couple of years he was promoted to SVP Media Products, a group of about 800 engineering and product people that created the Yahoo! homepage, news, sports, finance, and entertainment products and platforms.
Most recently, Ebbe went back to a small startup, BranchOut, where he was the COO and managed the teams building products for professionals such as BranchOut and Talk.co.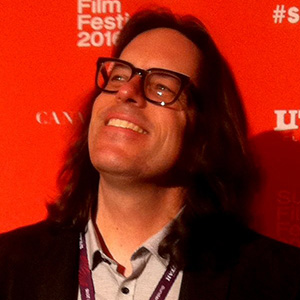 Bernhard Drax
SL: Draxtor Despres
Will VR Matter in Education? Lessons Learned from a Second Life Documentarian's 10 Year Life
Saturday, April 1, 2017, 3:00 p.m. SLT/US Pacific Time
Bio:
Bernhard Drax makes media for all occasions, including work in traditional feature documentary, public broadcasting, virtual reality and music production.
A champion of user-created digital content in VR he is well known for the award-winning mixed-reality documentary series "The Drax Files: World Makers" on YouTube.
Bernhard has delivered trans-media concepts for clients such as MIT, the MacArthur Foundation and was lead developer for the Emmy nominated PBS project "Deep Down: The Virtual Mine".
For the US Department of State he documented their unique 2010 "Kansas to Cairo" student exchange program between Cairo and Los Angeles, which was facilitated through various online platforms.
From 1999 to 2001 Bernhard worked as news producer and engineer at KPFK Radio in Los Angeles and from 2002 to 2004 Bernhard served as news director at NPR member station KAZU in Pacific Grove. He was instrumental in transforming the local news operation by producing high quality local content as well as training reporters and technical staff.
Bernhard wrote the score for the feature documentary "Login2Life", which was released internationally in 2013 after having a successful run on German public broadcasting network ZDF and Austrian channel ORF.
He wrote and produced a cross-over arrangement of Bizet's "Habanera" from the Carmen opera, which became the basis for the viral "MeTube" music video by artist August Schram and was nominated at the Sundance Film Festival 2014 as well as winning 30 other international awards.
"MeTube2" followed at the Sundance Film Festival 2016 [featuring his work with the Bavarian State Opera Munich].
Bernhard is currently working on "MeTube3 VR" in addition to a VR documentary for HBO, a trans-media project for RTL Luxembourg and he continues to produce the bi-monthly "Drax Files: World Makers" documentary series.
Bernhard Drax studied composition, guitar and piano at the Richard-Strauss Conservatory in Munich Germany and audio engineering at the University of California at Los Angeles.
He lives in Munich, Germany and Kapolei, Hawaii.