"Originality must compound with inheritance."
Harold Bloom, The Western Canon: The Books and School of the Ages
At the upcoming Virtual Worlds Best Practices in Education Conference we will celebrate ten years of education, art, science, discussion, and networking using immersive virtual environments in education. We will reflect upon those ten years of a fantastic Legacy in virtual worlds, then we will turn to look forward to what the future holds for us.
We are delighted to announce the keynote speakers for this year's VWBPE conference. Our excitement is compounded by the fact that all three individuals have been involved as long as, and even longer than, VWBPE in virtual worlds. These visionaries are Dr. Celia Pearce (SL: Artemisia Sandgrain), Chris Dede (SL: Chris Olejniczak) and John Lester (SL: Pathfinder Lester).
It is exciting for us to introduce each keynote speaker along with dates and times for their presentations. Consult the full program schedule for location and other details when the conference calendar becomes available.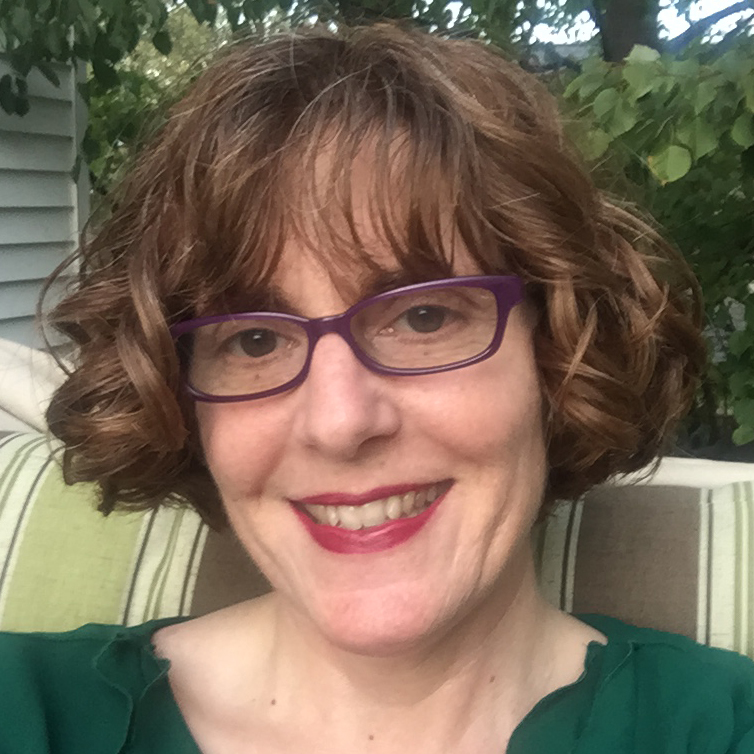 Dr. Celia Pearce
SL: Artemesia Sandgrain
The More Things Change, the More They Stay the Same: Twenty Years in Virtual Worlds
Wednesday, March 29, 2017, 5:00 p.m. SLT/US Pacific Time
Abstract:
Virtual worlds have been "the latest thing" since the birth of the World Wide Web in 1993. In this "long view," Dr. Celia Pearce, author of The Interactive Book (1997), Communities of Play (2009), and co-author of Ethnography and Virtual Worlds (2012) will talk about the history of virtual worlds, trends in emergent behavior, looking at patterns in individual virtual worlds, as well as larger patterns that traverse worlds. This keynote will include the first formal presentation of her co-authored landmark "trans-world" survey published in 2015, as well as historical materials dating back to the earliest virtual worlds conferences in the 1990s.
Bio:
Artemesia Sandgrain (aka Dr. Celia Pearce) has been a denizen of Second Life since 2003, and of virtual worlds since 1995. She published the Interactive Book (Macmillan) in 1997, which include some of the earliest writing on virtual worlds. In 2009 she published her Ph.D. dissertation as Communities of Play (MIT Press), which introduced the concept of "game refugees" and built on the growing discussion on "productive play." She also co-authored Ethnography and Virtual Worlds: A Handbook of Methods (Princeton 2012), which has been widely adopted as a textbook in Internet, online game and virtual worlds research. She was a co-PI for the Reynard project and in 2015, she co-authored, along with Carl Symborski and Bobby Ray Blackburn, the first trans-ludic survey covering non-game virtual worlds. As a game designer, her work has been particularly focused on emergent social behavior, both as a topic of study, and as a catalyst for game design.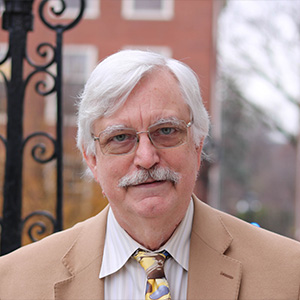 Chris Dede
SL: Chris Olejniczak
How Immersion in Virtual and Augmented Worlds Helps Students in the Real World
Friday, March 31, 2017, 1:00 p.m. SLT/US Pacific Time
Abstract:
Many people of different ages now participate in immersive virtual and augmented environments, from World of Warcraft to Pokemon Go. Mobile VR is now affordable and practical, adding full sensory immersion to this menu of possible interfaces. Their entertainment value is clear, but what are the strengths and limits of these and other immersive media for learning and assessment? What are the opportunities and challenges involved in incorporating these into teaching?
Bio:
Chris Dede is the Timothy E. Wirth Professor in Learning Technologies at Harvard's Graduate School of Education (HGSE). His fields of scholarship include emerging technologies, policy, and leadership. From 2001-2004, he was Chair of the HGSE department of Teaching and Learning. In 2007, he was honored by Harvard University as an outstanding teacher, and in 2011 he was named a Fellow of the American Educational Research Association. From 2014-2015, he was a Visiting Expert at NSF, Directorate of Education and Human Resources.
Chris has served as a member of the National Academy of Sciences Committee on Foundations of Educational and Psychological Assessment, a member of the U.S. Department of Education's Expert Panel on Technology, and a member of the 2010 National Educational Technology Plan Technical Working Group. In 2013, he co-convened a NSF workshop on new technology-based models of postsecondary learning; and in 2015 he led two NSF workshops on data-intensive research in the sciences, engineering, and education. His edited books include: Scaling Up Success: Lessons Learned from Technology-based Educational Improvement, Digital Teaching Platforms: Customizing Classroom Learning for Each Student, and Teacher Learning in the Digital Age: Online Professional Development in STEM Education.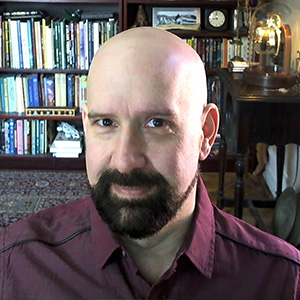 John Lester
SL: Pathfinder
Beyond Escapism: Virtual Worlds, Vulnerable Populations and Social Good
Saturday, April 1, 2017, 4:00 p.m. SLT/US Pacific
Abstract:
The ability to leverage virtual worlds and VR technologies to improve quality of life and increase social good has never been greater. In this keynote, John will present how different immersive 3d technologies and VR platforms can be combined with specific best practices to make positive changes in people's lives across the world.
Bio:
John Lester has worked with 3D virtual worlds and educational communities since the 1990s, creating online patient support groups for people dealing with neurological disorders, developing immersive simulation courses for students at Harvard, and building bespoke virtual world and VR educational applications for universities and businesses. His experience includes product management and software development using platforms like Unity and OpenSimulator to create multiuser educational experiences for both VR-based and desktop applications. He also worked at Linden Lab® (known as Pathfinder Linden) where he founded Linden Lab's Boston Office and led the development of the education and healthcare markets in Second Life® while evangelizing the innovative use of virtual worlds in scientific research, artistic expression and immersive learning.
He currently leads Virtual Rehab's global technology strategic direction as their CTO, working to reduce recidivism and reincarceration rates through VR-based immersive learning and rehabilitation programs. He also serves on the Board of Directors of Virtual Ability, Inc.®, a non-profit organization helping people with disabilities by building online communities of support using multi-user 3D online virtual world technologies.
John originally studied at MIT and worked in the Neurology Service at Massachusetts General Hospital where he researched neurodegenerative diseases while developing online learning and collaboration tools for physicians and patients to improve quality of life and facilitate knowledge sharing. John's neuroscience background, combined with his community development and 3D virtual world experience, gives him a unique perspective on how 3D virtual world and VR technology can be best matched to the human brain's natural way of learning and perceiving the world around it.
For more information about John and general contact info, please see http://johnlester.me