Our STELLAR Keynote Presenters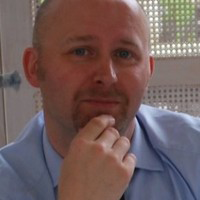 Dr. Michael Thomas
Friday, March 27
Michael Thomas is a Professor of Education with a focus on digital learning, social justice, social mobility and the student experience. I'm a Principal Fellow of the HEA and hold two PhDs, one from the Newcastle University and a second from Lancaster University. He has studied for an MBA in Educational Management at the University of Leicester, M.Ed at Manchester University, an MA at Newcastle University and change leadership at Cornell University. He has worked at eight universities in Germany, Japan and the UK, from ancient, to Russell Group to modern, and led large, multinational research groups and project teams.
Dr. Thomas teaches, conducts research, mentors staff, leads research teams, and supervises PhD.s on the pedagogical implications and strategic impact of digital education from a social justice theoretical perspective. He has been an invited keynote/presenter in the USA, Hong Kong, Saudi Arabia, Canada, Belgium, Croatia, Australia, Japan, Taiwan, the UK, Romania, Spain, Germany, Singapore, China, France, Italy, Korea and the Czech Republic. He is an academic affiliate of the Berkman Center for Internet & Society at Harvard University. He has research funding over EUR 1 million. As an example, he was PI of the CAMELOT project (EU KA3 ICT) about project-based learning with video (2013-2015); a partner in the (EU KA2) VITAL project on learning analytics (2015-2017); and PI on the GUINEVERE project (EU KA2) which examined gamification in virtual environments (2017-2019). He is founding and lead editor of four book series including:
Global Education Policy and Critical Futures in Education (Palgrave, NY);
Digital Education and Learning (Palgrave NY);
Advances in Digital Language Learning and Teaching (Bloomsbury).
In 2009 Dr. Thomas founded the scopus indexed "International Journal of Virtual and Personal Learning Environments". Among his own 33 books and special editions of peer reviewed journals are books on digital education, digital natives, social media, game-based learning, project-based learning with technology and a four-volume major work on online learning.
You can see more details about Dr. Thomas' keynote address in the VWBPE Program.