All sessions of the VWBPE 2020 Conference are held in Second Life®. All times are in SLT (Pacific Time).
You may access this time zone converter for your local time: http://www.timeanddate.com/worldclock/converter.html.
Add these events to your personal calendar! To add all VWBPE conference events to your calendar, scroll down to the bottom of the calendar, find the "Subscribe" button and click on it. You will find options to add to your Google, Outlook or Apple calendar. To add individual events, click the event and find the "Subscribe" button on that page. You don't have to miss any events at VWBPE!
---
Note: Daylight Saving Time
In most of the United States and Canada, Daylight Saving Time is in effect as of 8 March 2020. Is your location affected? Check this page to find out when (and if) Daylight Saving Time begins for you. The Spring/Fall time change occurs throughout March and April, if at all, depending upon your location.
---
Mar
27
Fri
2020
Virtual conferences and social responsibility

@ VWBPE Lecture Area A
Mar 27 @ 09:00 AM – 09:50 AM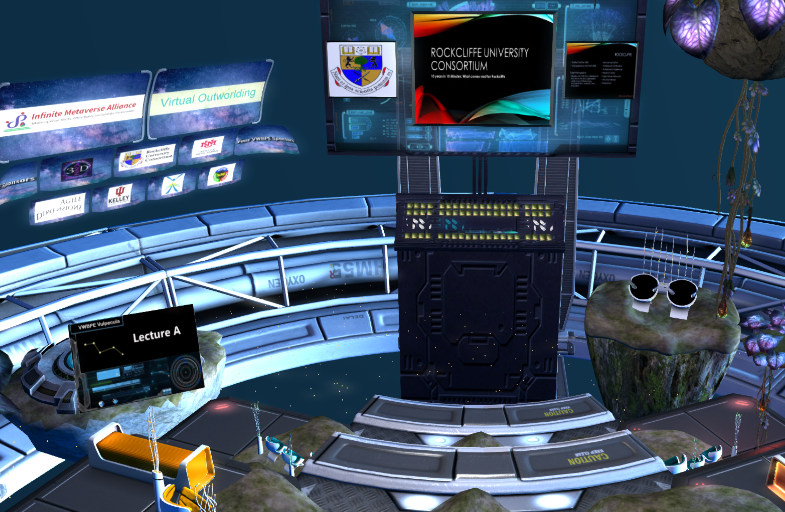 Speaker: Linda Wylie / Linda March
With global temperatures increasing, the debate is heating up in academia about the value of face to face conferences. Academics travel many miles creating a huge carbon footprint to present at conferences with little proven benefit. Educationalists from resource poor countries have little opportunity to attend such conferences. Virtual and online conferences such as the Virtual International Day of the Midwife and VWBPE are freely accessible to all at minimal cost to planet or academia.
Participants will debate the benefits, challenges and organisational costs of virtual and online conferences
Accessibility: Speak easy HUD
Workshop: Avatars on the Edges of Space: An Immersion Model

@ VWBPE Workshop Area B
Mar 27 @ 11:00 AM – 12:30 PM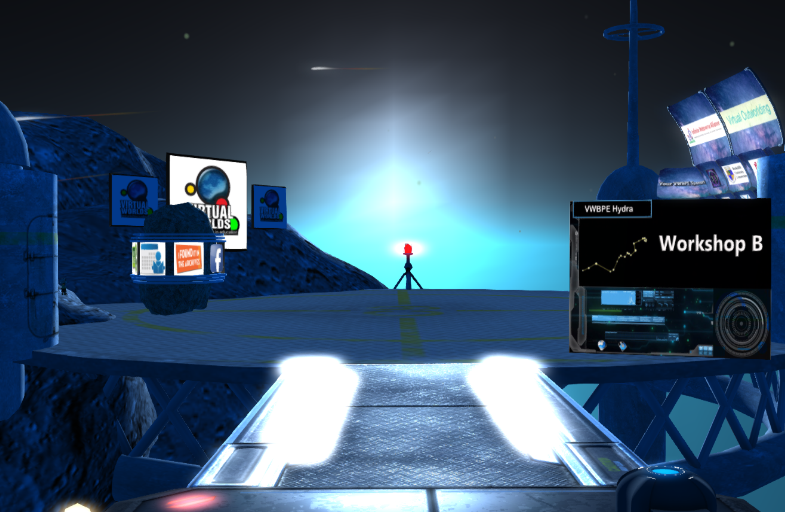 Speaker: Leticia Deleon / Letty Luckstone, University of Texas Rio Grande Valley
While virtual environments have been explored, discovered, and conquered, true immersion for learning continues to be elusive. This workshop will engage participants in an immersive model that borrows from experiential learning through the marriage of avatar, environment, and actions. Not only will participants engage in an immersive, interactive experience by using multimodal tools, but also create a plan for using the model with their own learners.
The participant will immerse their avatar in a learning experience using multimodal tools.
The participant will design their own plan for engaging their learners in true immersive learning.
Accessibility: Speak easy HUD
Mar
28
Sat
2020
You Don't Have To Go To Space for Effective PD!

@ VWBPE Lecture Area A
Mar 28 @ 09:00 AM – 09:50 AM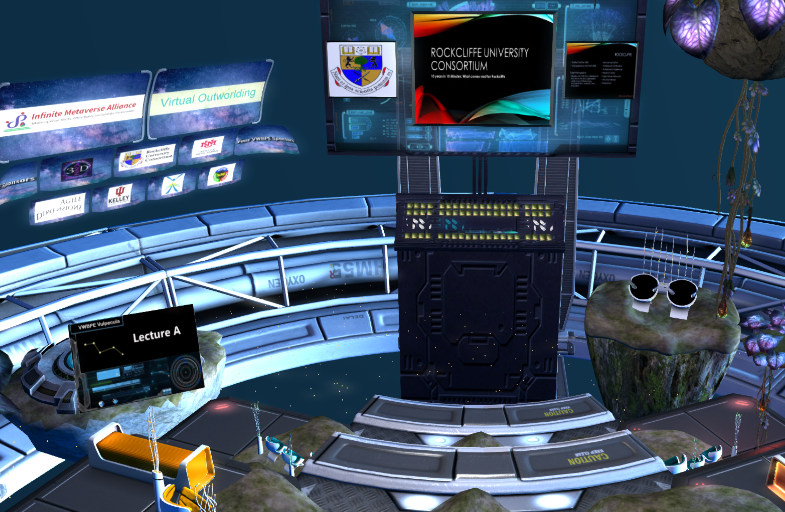 Speaker: Becky Adams / Elli Pinion, University of New Mexico
I will share findings of my research with a small group of K-12 teachers who participated in an online professional development initiative. Issues regarding the quality and effectiveness of professional development for K 12 teachers were addressed by the strengths of an online environment: choice, community building, and extended learning over time. Our efforts at UNM to support Online Instructors with PD, informed by this research, and how this can inform the use Virtual World approaches.
To introduce a researched based model for effectively using online tools to support PD.
To connect these findings to challenges they have in supporting PD in their field while building COP
Accessibility: Speak easy HUD