All sessions of the VWBPE 2020 Conference are held in Second Life®. All times are in SLT (Pacific Time).
You may access this time zone converter for your local time: http://www.timeanddate.com/worldclock/converter.html.
Add these events to your personal calendar! To add all VWBPE conference events to your calendar, scroll down to the bottom of the calendar, find the "Subscribe" button and click on it. You will find options to add to your Google, Outlook or Apple calendar. To add individual events, click the event and find the "Subscribe" button on that page. You don't have to miss any events at VWBPE!
---
Note: Daylight Saving Time
In most of the United States and Canada, Daylight Saving Time is in effect as of 8 March 2020. Is your location affected? Check this page to find out when (and if) Daylight Saving Time begins for you. The Spring/Fall time change occurs throughout March and April, if at all, depending upon your location.
---
Mar
20
Fri
2020
The Science Circle: Open Education Worldwide

@ The Science Circle
Mar 20 @ 06:00 AM – 07:30 AM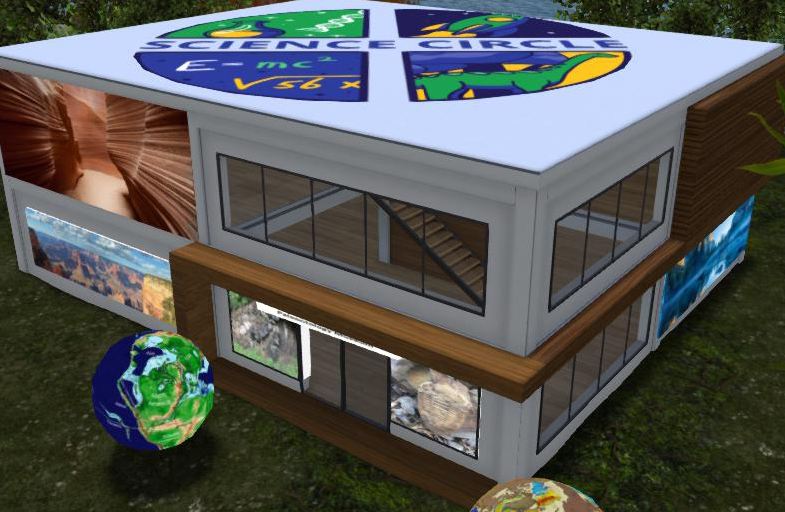 The Science Circle (SC) provides immersive experiences focused on science (astronomy, biology, chemistry, geology), math, art, and current events (example: wildfires). Areas on and above the island are accessible via a teleport system and multi-lingual, explanatory signage. Past SC presentations are available via mini-theaters and links to https://sciencecircle.org.  Incl. a 30 minute Corona Q&A with our experts at 7 AM PDT Two sessions are offered for this Immersive Experience.
Participants will be able to better understand the scientific concept through a 3D interaction.
Participants will be able to better appreciate global and interdisciplinary perspectives.
Hosts: Phil Youngblood / Vic Michalak, Michael Shaw / Shawza Tunwarm, Linda Morris Kelley / Delia Lake, Hajime Nishimura / Yan Lauria
Access: SLURL: http://maps.secondlife.com/secondlife/The%20Science%20Circle/68/127/32
A teleport map is available at the landing zone.
Accessibility: Scripts and notecards available on site
Mar
27
Fri
2020
Immersive Language Learning in Virtual Worlds

@ VWBPE Lecture Area A
Mar 27 @ 11:00 AM – 11:50 AM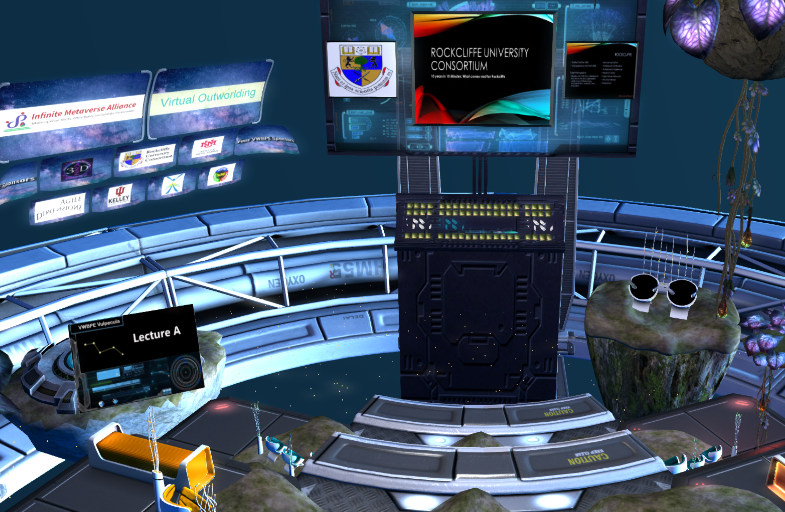 Speakers: Heike Philp / Gwen Gwasi; Jennifer Hamilton / Jaz Beverly; Annalisa di Pierro / Innesfree;  and Helena Galani /erlinaazure
To learn a language live online is the best and sometimes cheapest way of practicing it in real-time with other people. Virtual worlds and video games offer opportunities to meet speakers of other languages and native speakers alike but there are many 3D spaces out there and sometimes it is difficult to decide which one to join. Which virtual world is suitable for language education? What kind of equipment or software does one need? How long does it take to get to know this world before it can be introduced to language learners? Is this virtual space safe? With these questions in mind, a group of language educators spent 5 weeks exploring 13 different 3D environments, created an evaluation rubric and listened to some of the long-time users of these environments for the pros and cons.
To present the findings of a 5-week online workshop exploring various virtual worlds.
To consider some of the lessons learned by the providers of these environments. For example, how one can combine Artificial Intelligence with NPC in OpenSim to create chatbots.
Accessibility: Speak easy HUD
Mar
28
Sat
2020
You Don't Have To Go To Space for Effective PD!

@ VWBPE Lecture Area A
Mar 28 @ 09:00 AM – 09:50 AM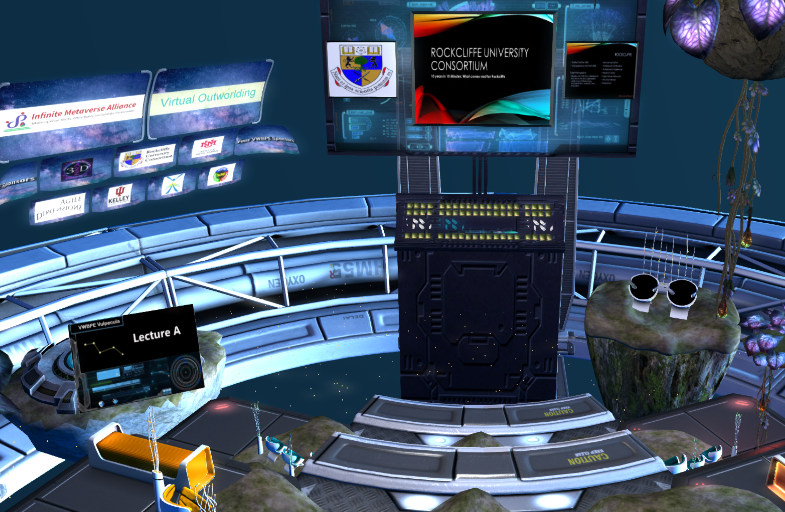 Speaker: Becky Adams / Elli Pinion, University of New Mexico
I will share findings of my research with a small group of K-12 teachers who participated in an online professional development initiative. Issues regarding the quality and effectiveness of professional development for K 12 teachers were addressed by the strengths of an online environment: choice, community building, and extended learning over time. Our efforts at UNM to support Online Instructors with PD, informed by this research, and how this can inform the use Virtual World approaches.
To introduce a researched based model for effectively using online tools to support PD.
To connect these findings to challenges they have in supporting PD in their field while building COP
Accessibility: Speak easy HUD