All sessions of the VWBPE 2020 Conference are held in Second Life®. All times are in SLT (Pacific Time).
You may access this time zone converter for your local time: http://www.timeanddate.com/worldclock/converter.html.
Add these events to your personal calendar! To add all VWBPE conference events to your calendar, scroll down to the bottom of the calendar, find the "Subscribe" button and click on it. You will find options to add to your Google, Outlook or Apple calendar. To add individual events, click the event and find the "Subscribe" button on that page. You don't have to miss any events at VWBPE!
---
Note: Daylight Saving Time
In most of the United States and Canada, Daylight Saving Time is in effect as of 8 March 2020. Is your location affected? Check this page to find out when (and if) Daylight Saving Time begins for you. The Spring/Fall time change occurs throughout March and April, if at all, depending upon your location.
---
Mar
26
Thu
2020
Quadrivium 1: The digital divide of immersive technology (AR, VR, XR)

@ VWBPE Quadrivium
Mar 26 @ 01:00 PM – 01:50 PM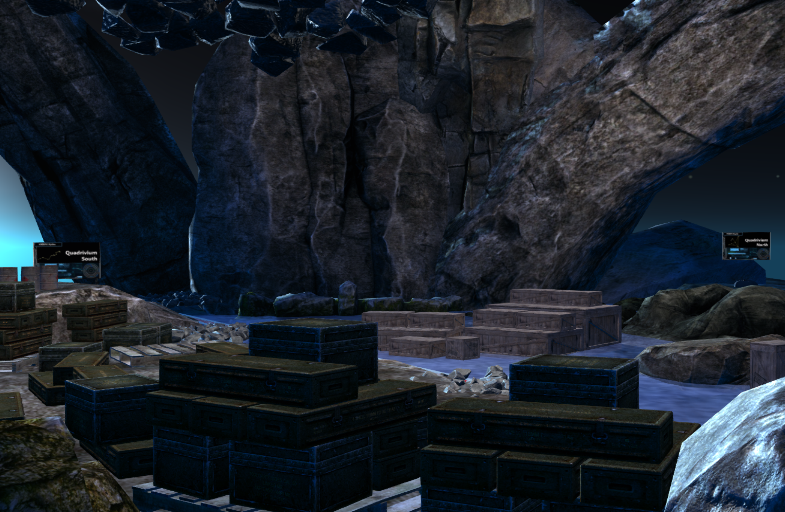 Facilitator: Andrew Wheelock / Spiff Whitfield ; Assistant: Marie Vans / amvans Lapis
The digital divide has been a concern for years. This has generally been understood as the gulf between those who have access to technology like computers and the internet. Has the proliferation of immersive technologies increased this gulf? What are the solutions? Bring your ideas to the first Quadrivium of the conference as we explore this important topic.
Accessibility: Voice to text transcription
Mar
27
Fri
2020
Scholars VR: Engaging New Audiences with the Scholarly

@ VWBPE Lecture Area B
Mar 27 @ 10:00 AM – 10:50 AM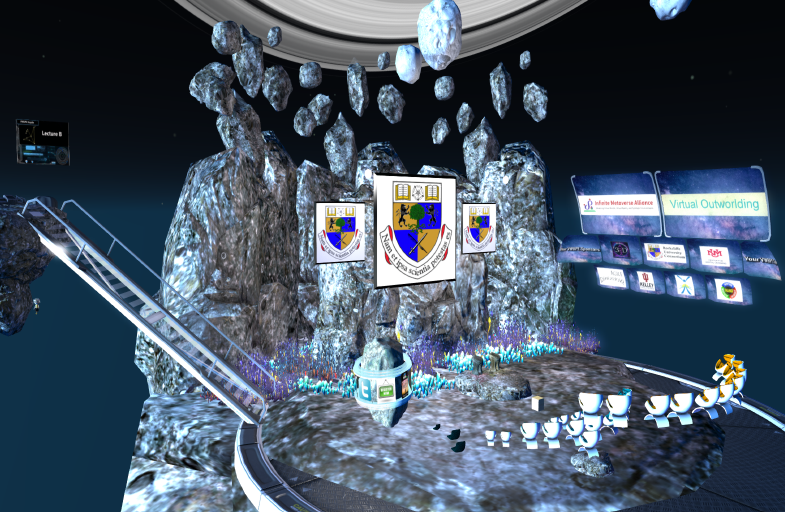 Speaker: Patrick Pennefather / Vesuviusblowhorn. University of British Columbia
This conceptual case study lays the groundwork for a Virtual Reality (VR) research creation undergoing co-construction; shared to champion the continual experimentation with and investigations of scholarship through interactive media.
Participants will be able to resonate in the investigation of scholarship through interactive media
Accessibility: Share a written script during the presentation
Only what we do is real. Let us do VR

@ VWBPE Lecture Area B
Mar 27 @ 12:00 PM – 12:50 PM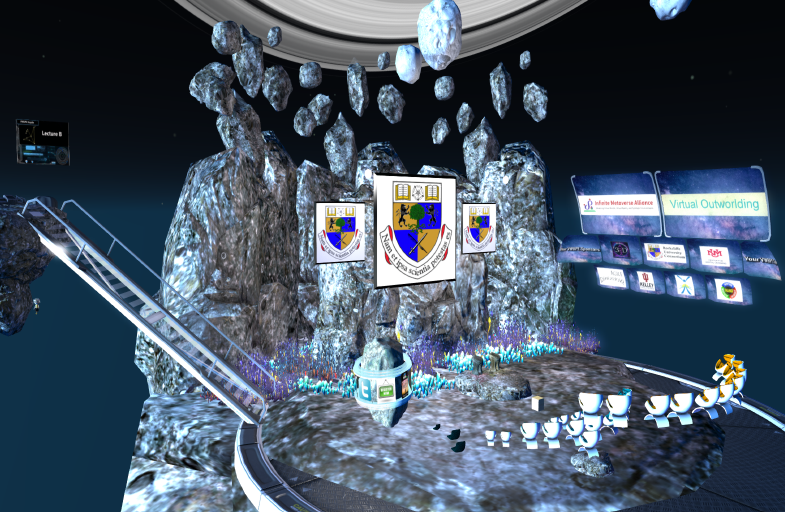 Speakers: Reiner Schneeberger / Art Blue; JulietteSurrealDreaming
This presentation will explore a way to bring art creations made in the virtual world of Second Life into HMDs mainly for educational projects so to create awareness for immersive art experiences in Virtual Reality. Aspects of art conservation are also addressed. Intended mainly for art teachers and students, we also welcome anyone interested in art and technology.
Awareness for immersive art reception via VR (understanding).
Making VR possible for art teachers using of SL (doing).
Accessibility: Speak easy HUD
Survey Says! Developing Criteria for VR Courses

@ VWBPE Lecture Area B
Mar 27 @ 04:00 PM – 04:50 PM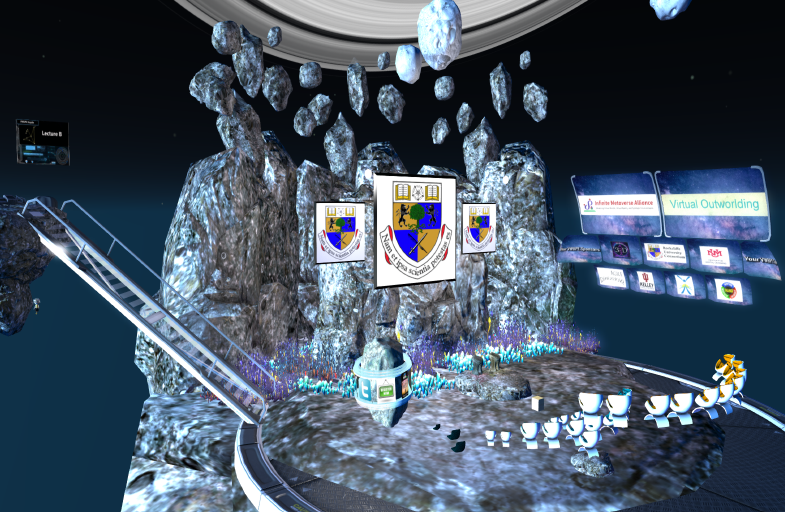 Speakers: Alyse Dunavant-Jones / AlyseDunavantJones; Pat Franks / Preceptor Amat; Marie Vans / Amvans Lapis                                                         San Jose State University, School of Information
In Fall 2019, San Jose State University's Virtual Center for Archives and Records Administration developed a survey to determine criteria for courses based in both desktop and headset Virtual Reality. 56 VR and virtual world educators responded, and the survey resulted in 29 criteria. In this presentation, VCARA members address key factors that affected the survey, how the results compared to expectations, and how research and experience in virtual worlds contributed to the survey's success.
Participants will be able to describe VCARA's survey methodology and identify VR course criteria.
Participants will be able to compare educators' needs in headset/desktop VR vs. 3D virtual worlds.
Accessibility: Speak easy HUD