All sessions of the VWBPE 2020 Conference are held in Second Life®. All times are in SLT (Pacific Time).
You may access this time zone converter for your local time: http://www.timeanddate.com/worldclock/converter.html.
Add these events to your personal calendar! To add all VWBPE conference events to your calendar, scroll down to the bottom of the calendar, find the "Subscribe" button and click on it. You will find options to add to your Google, Outlook or Apple calendar. To add individual events, click the event and find the "Subscribe" button on that page. You don't have to miss any events at VWBPE!
---
Note: Daylight Saving Time
In most of the United States and Canada, Daylight Saving Time is in effect as of 8 March 2020. Is your location affected? Check this page to find out when (and if) Daylight Saving Time begins for you. The Spring/Fall time change occurs throughout March and April, if at all, depending upon your location.
---
Mar
26
Thu
2020
CANCELLED :: Freedom and Intrinsic Motivation

@ VWBPE Lecture Area B
Mar 26 @ 03:00 PM – 03:50 PM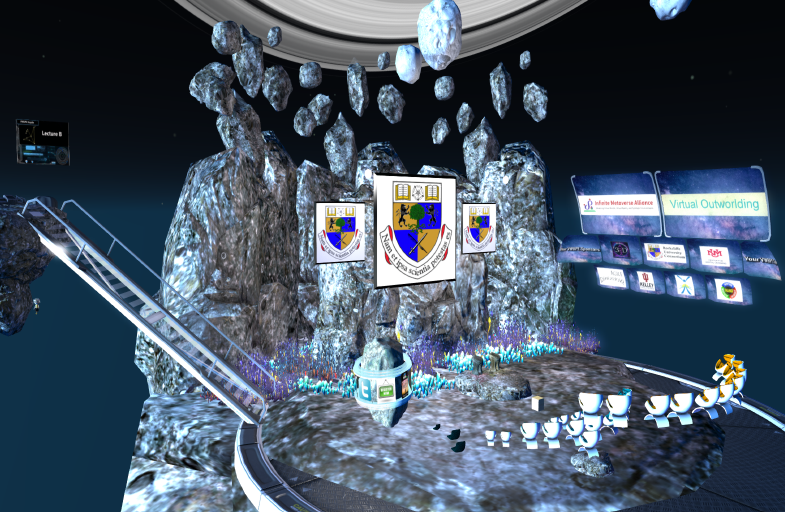 Speakers: Hsiao-Cheng (Sandrine) Han / Kristy Handrick; Liang Hung
This research used participatory observational case study. Students from Taiwan used a 3D virtual world in their art class to create their artwork. The art teacher taught a lesson called School reconstruction. We observed students how they form their ideal schools, where their ideas coming from, how they discuss and collaborate with each other, as well as how they put their ideas into action, make it into 3D virtual construction, and finally how they see and understand each other's work.
Participants will explore the importance of freedom in education and how virtual worlds provide it to students
Participants will learn how virtual world promote Intrinsic Motivation to students that teachers should learn to utilize it
Accessibility: Speakeasy HUD
Mar
27
Fri
2020
Join the Team: Ready to Launch?

@ VWBPE Lecture Area A
Mar 27 @ 03:00 PM – 03:50 PM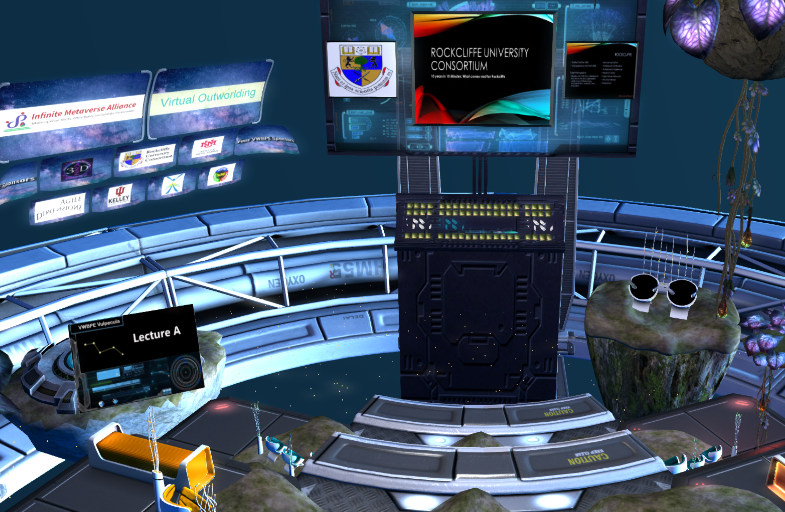 Speakers: Valerie Hill / Valibrarian Gregg, Wordsmith Jarvinen.  Community Virtual Library
Education in virtual worlds requires collaboration among colleagues and communities to overcome many obstacles including lack of administrative support, digital disruption leading to too many options, and a misunderstanding of immersive learning environments in relation to virtual reality. Learn how to best connect with learning communities and leaders to navigate the future of learning in virtual spaces.
Participants will be given examples of cross community networking by virtual world community leaders
Attendees will share ideas for deep learning rather than reinventing the wheel.
Accessibility: Speak easy HUD
Red Carpet and Pre-show Experience

@ Royal Opera Garnier
Mar 27 @ 05:30 PM – 06:00 PM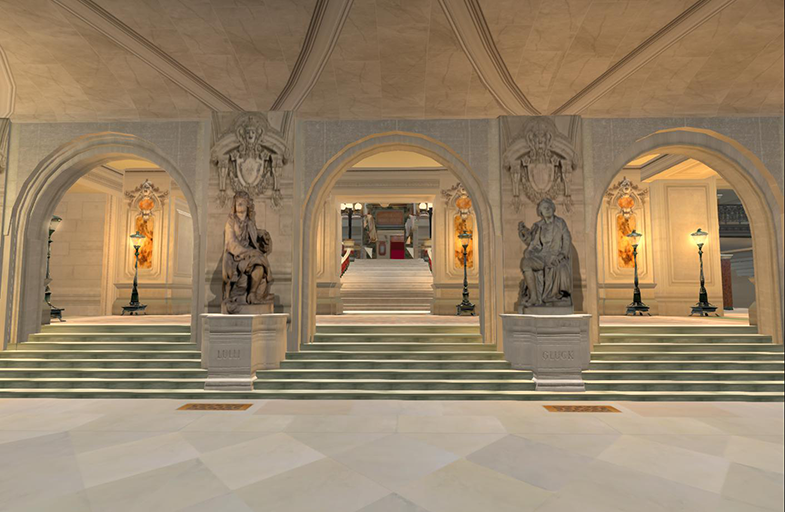 Most SLer's love to dress up!  Put on your favorite, fancy outfit and join us on the red carpet. Make yourself low lag by removing scripts and huds. You will have a chance to take photos with friends and mingle with other guests before the immersive performance by DeJa Vu – a ballet group. Come early to get some bubbly and a good seat,  then sit back and enjoy the show!
Location: Royal Opera Garnier
DeJa Vu – The Forest Queen

@ Royal Opera Garnier
Mar 27 @ 06:00 PM – 07:00 PM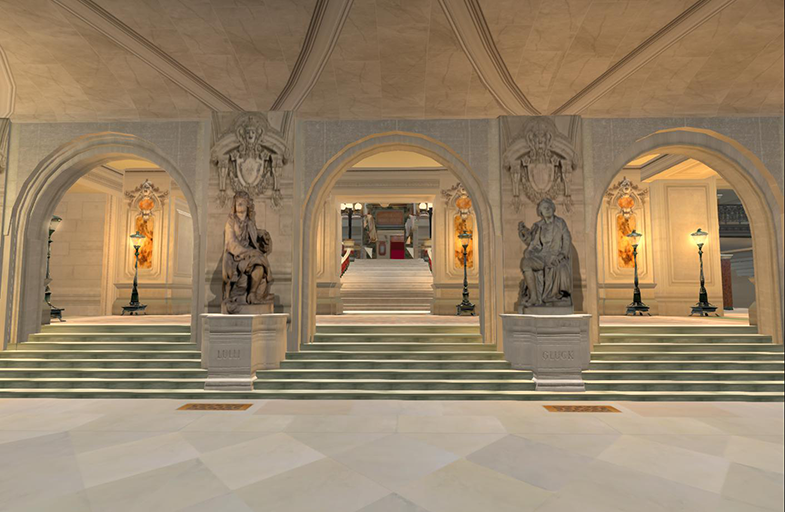 DeJa Vu has been an SL theatre & ballet group since 2014. Their ballet, "The Forest Queen", will stimulate your imagination, accompanied by beautiful Celtic music. The direction, set design, and choreography are by Ina Carpaccio. You will enjoy this beautiful performance at the Royal Opera Garnier.
Location: Royal Opera Garnier
Mar
30
Mon
2020
Interactive Walkthrough Ritual Experience

@ Sacred Cauldron
Mar 30 @ 05:00 PM – 06:30 PM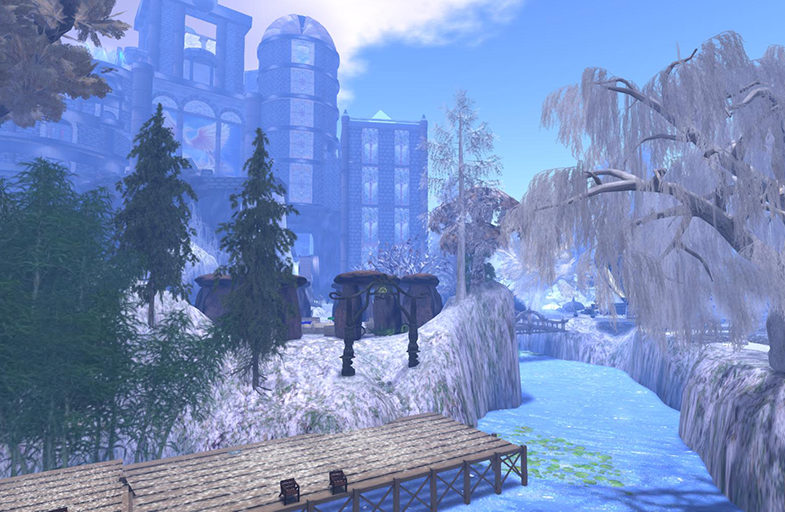 Hosts: Stasia Weston/ Aevalle Galicia; Belladonna Laveau / Belladonna Yarrowroot; Phoenix Silverstar; Dee BlissWitch.  Wooston-Steen Theological Seminary
Sacred Caldron houses the virtual campus for Woolston-Steen Theological Seminary. WSTS is an environmentally conscious institution that works to reduce our carbon footprint by drastically reducing the amount of travel necessary to attend and teach at our seminary. We provide a visually rich online learning experience using the Second Life virtual reality platform. From the comfort of their homes, our students are able to connect and learn with other students from around the world in a graphically enticing interactive environment where their teachers give lectures, offer demonstrations, and answer questions in real time.
Our immersive experience will include a walk-through interactive ritual which is season-based. The experience has been designed and constructed by our Junior class as part of their studies.
Visitors will become immersed in the "story" or deep mythology related to a season/holiday.
Accessibility: We transcribe the spoken word during activities into text as the event occurs. For the interactive walkthrough, the elements give out notecards with directions as well as "speak" in local text.
Access: Second Life: http://maps.secondlife.com/secondlife/Sacred%20Cauldron/178/180/66