All sessions of the VWBPE 2020 Conference are held in Second Life®. All times are in SLT (Pacific Time).
You may access this time zone converter for your local time: http://www.timeanddate.com/worldclock/converter.html.
Add these events to your personal calendar! To add all VWBPE conference events to your calendar, scroll down to the bottom of the calendar, find the "Subscribe" button and click on it. You will find options to add to your Google, Outlook or Apple calendar. To add individual events, click the event and find the "Subscribe" button on that page. You don't have to miss any events at VWBPE!
---
Note: Daylight Saving Time
In most of the United States and Canada, Daylight Saving Time is in effect as of 8 March 2020. Is your location affected? Check this page to find out when (and if) Daylight Saving Time begins for you. The Spring/Fall time change occurs throughout March and April, if at all, depending upon your location.
---
Mar
27
Fri
2020
Survey Says! Developing Criteria for VR Courses

@ VWBPE Lecture Area B
Mar 27 @ 04:00 PM – 04:50 PM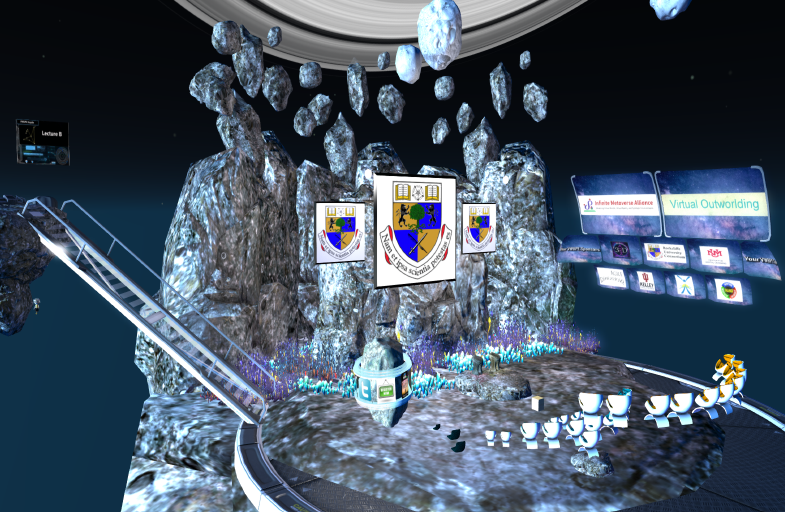 Speakers: Alyse Dunavant-Jones / AlyseDunavantJones; Pat Franks / Preceptor Amat; Marie Vans / Amvans Lapis                                                         San Jose State University, School of Information
In Fall 2019, San Jose State University's Virtual Center for Archives and Records Administration developed a survey to determine criteria for courses based in both desktop and headset Virtual Reality. 56 VR and virtual world educators responded, and the survey resulted in 29 criteria. In this presentation, VCARA members address key factors that affected the survey, how the results compared to expectations, and how research and experience in virtual worlds contributed to the survey's success.
Participants will be able to describe VCARA's survey methodology and identify VR course criteria.
Participants will be able to compare educators' needs in headset/desktop VR vs. 3D virtual worlds.
Accessibility: Speak easy HUD
Red Carpet and Pre-show Experience

@ Royal Opera Garnier
Mar 27 @ 05:30 PM – 06:00 PM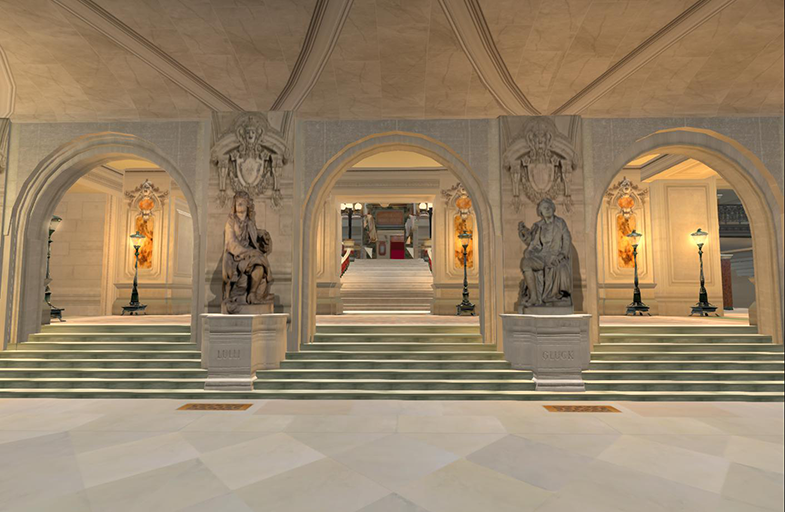 Most SLer's love to dress up!  Put on your favorite, fancy outfit and join us on the red carpet. Make yourself low lag by removing scripts and huds. You will have a chance to take photos with friends and mingle with other guests before the immersive performance by DeJa Vu – a ballet group. Come early to get some bubbly and a good seat,  then sit back and enjoy the show!
Location: Royal Opera Garnier
DeJa Vu – The Forest Queen

@ Royal Opera Garnier
Mar 27 @ 06:00 PM – 07:00 PM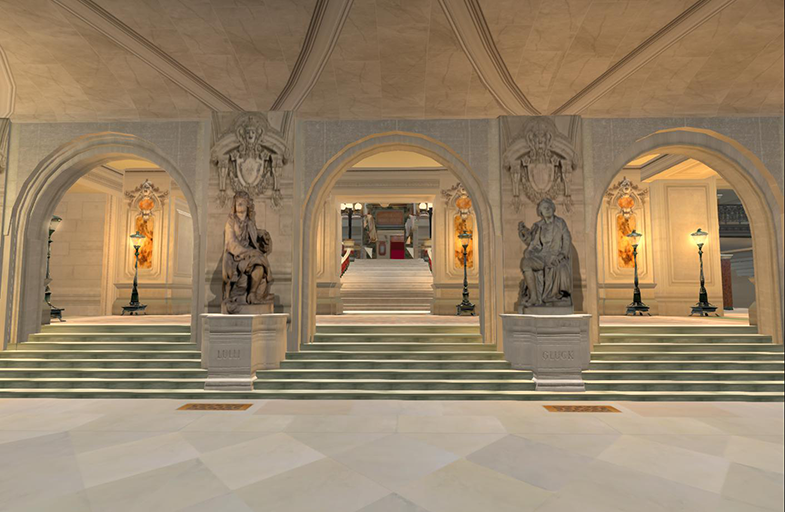 DeJa Vu has been an SL theatre & ballet group since 2014. Their ballet, "The Forest Queen", will stimulate your imagination, accompanied by beautiful Celtic music. The direction, set design, and choreography are by Ina Carpaccio. You will enjoy this beautiful performance at the Royal Opera Garnier.
Location: Royal Opera Garnier
Apr
11
Sat
2020
RESCHEDULED :: Campbell Hero Walk

@ Campbell Hero Walk
Apr 11 @ 09:00 AM – 10:30 AM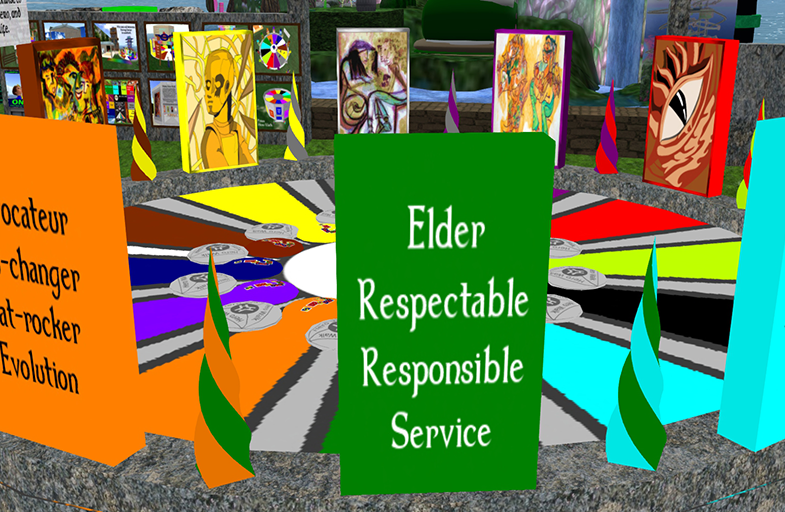 Please NOTE the rescheduled time.
Host: Ludova (Quippe Wylder)
The Hero Walk is a circle of twelve colours and pictures. Each picture talks in text when touched, describing that step of Campbell's hero journey and asking the viewer a question. We'll begin at The Hero Walk on Aloft, and explore each of the colours and pictures. Then we will join Thuja Hynes on Inspiration Island to learn more about the Hall of Heroes that has been created by Hero Walk users.
Participants will experience the colourful life of a hero and compare it to their lives.
Participants will learn how Hero Walk is used in SL to teach self-esteem and the value of diversity.
Accessibility: SpeakEasy HUD Tool
Access:Second Life: http://maps.secondlife.com/secondlife/Aloft%20Nonprofit%20Commons/75/213/22