All sessions of the VWBPE 2020 Conference are held in Second Life®. All times are in SLT (Pacific Time).
You may access this time zone converter for your local time: http://www.timeanddate.com/worldclock/converter.html.
Add these events to your personal calendar! To add all VWBPE conference events to your calendar, scroll down to the bottom of the calendar, find the "Subscribe" button and click on it. You will find options to add to your Google, Outlook or Apple calendar. To add individual events, click the event and find the "Subscribe" button on that page. You don't have to miss any events at VWBPE!
---
Note: Daylight Saving Time
In most of the United States and Canada, Daylight Saving Time is in effect as of 8 March 2020. Is your location affected? Check this page to find out when (and if) Daylight Saving Time begins for you. The Spring/Fall time change occurs throughout March and April, if at all, depending upon your location.
---
Mar
26
Thu
2020
Can SL improve access to STEM education and collaboration for autistic students? Exploring potential for a STEM Outreach Firm

@ VWBPE Lecture Area A
Mar 26 @ 01:00 PM – 01:50 PM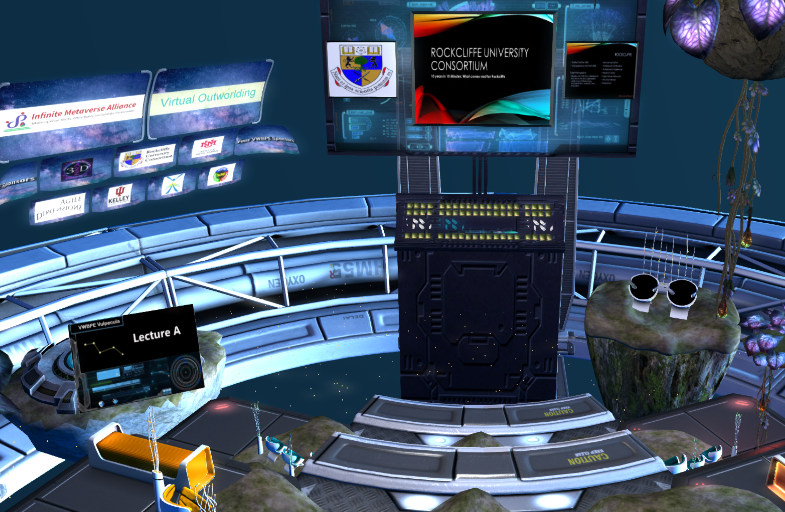 Speaker: Laura Gilmour / Zeppelin123. University of Alberta. Ph.D. Candidate in Educational Psychology, M.Ed. Special Education, B.A. Psychology, Autistic Self-Advocate.
Stairway to STEM, a National Science Foundation-funded organization helps autistic succeed in post-secondary education. Resources created are geared towards families, autistic students, educators and policymakers. In some cases, online spaces allow autistic people to engage in experiences that would otherwise be out of reach for them. Improving the accessibility of post-secondary education through technology helps autistic people to "reach for the stars" and may lead to gainful employment.
Define the role of Stairway to STEM in helping autistic students succeed
Describe the potential for SL to improve outreach and accessibility of STEM education
Accessibility: Provide a written script during the presentation
Quadrivium 1: The digital divide of immersive technology (AR, VR, XR)

@ VWBPE Quadrivium
Mar 26 @ 01:00 PM – 01:50 PM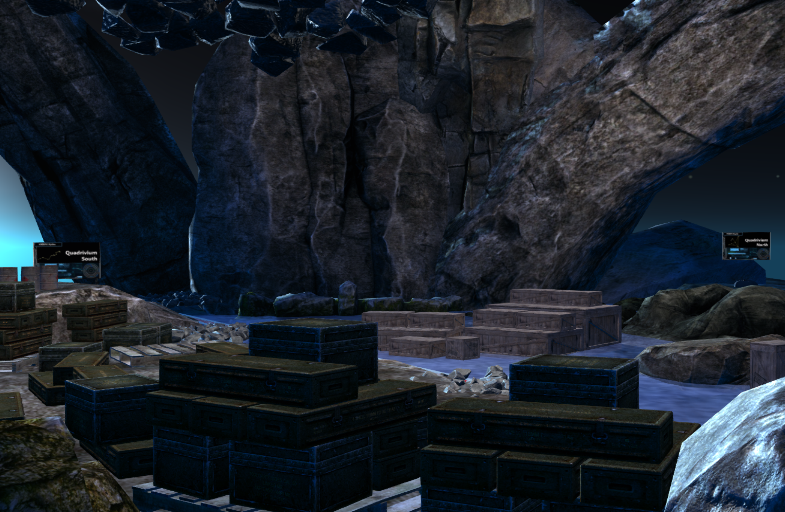 Facilitator: Andrew Wheelock / Spiff Whitfield ; Assistant: Marie Vans / amvans Lapis
The digital divide has been a concern for years. This has generally been understood as the gulf between those who have access to technology like computers and the internet. Has the proliferation of immersive technologies increased this gulf? What are the solutions? Bring your ideas to the first Quadrivium of the conference as we explore this important topic.
Accessibility: Voice to text transcription
Mar
27
Fri
2020
Quadrivium 2. Stellar Language Learning Practices

@ VWBPE Quadrivium
Mar 27 @ 10:00 AM – 10:50 AM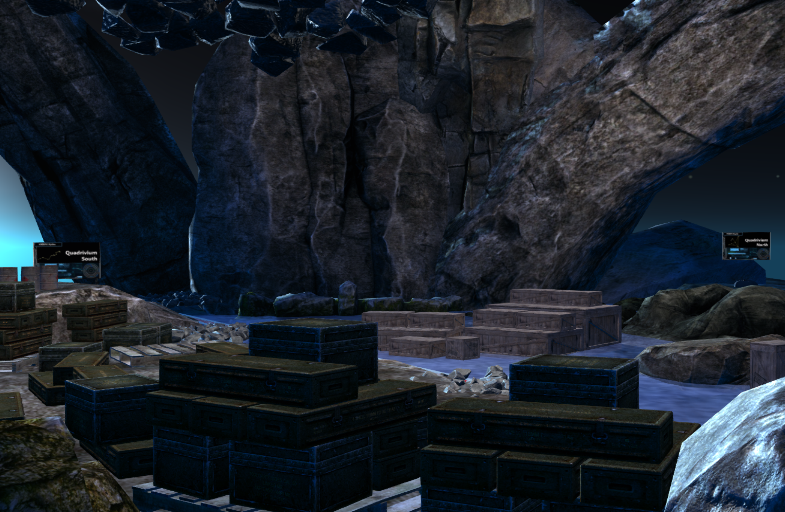 Facilitator: Deanya Zenfold (SL)/Deanya Schempp (RL)
Assistant: Elektra Panthar (SL)/Elisa Segoni (RL)
Virtual worlds have been used extensively as language learning labs and classrooms for more than a decade. What are the particular affordances that continue to make virtual environments like this conducive to language learning practices? What does the future hold? We want to hear what you think!
Accessibility: Voice to text transcription
Red Carpet and Pre-show Experience

@ Royal Opera Garnier
Mar 27 @ 05:30 PM – 06:00 PM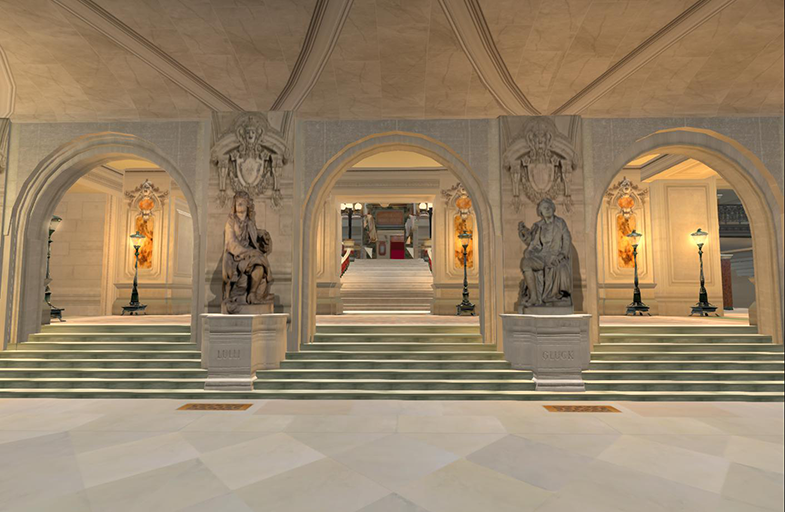 Most SLer's love to dress up!  Put on your favorite, fancy outfit and join us on the red carpet. Make yourself low lag by removing scripts and huds. You will have a chance to take photos with friends and mingle with other guests before the immersive performance by DeJa Vu – a ballet group. Come early to get some bubbly and a good seat,  then sit back and enjoy the show!
Location: Royal Opera Garnier
DeJa Vu – The Forest Queen

@ Royal Opera Garnier
Mar 27 @ 06:00 PM – 07:00 PM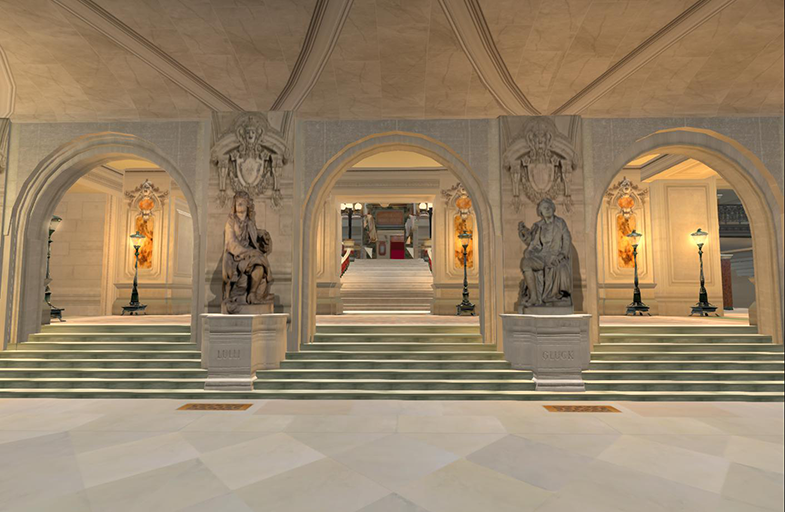 DeJa Vu has been an SL theatre & ballet group since 2014. Their ballet, "The Forest Queen", will stimulate your imagination, accompanied by beautiful Celtic music. The direction, set design, and choreography are by Ina Carpaccio. You will enjoy this beautiful performance at the Royal Opera Garnier.
Location: Royal Opera Garnier
Mar
28
Sat
2020
Quadrivium 3. Ethical Considerations and virtual environments

@ VWBPE Quadrivium
Mar 28 @ 04:00 PM – 04:50 PM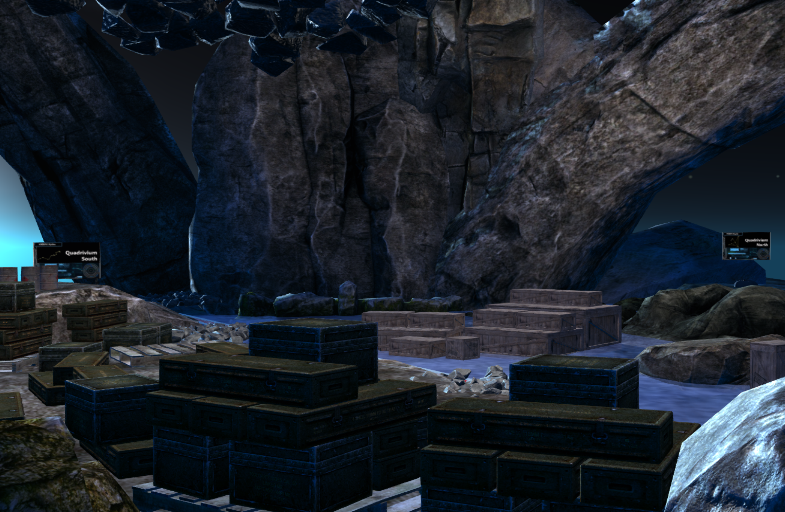 Facilitator:  Linda Sautereau (SL)/Peggy Lee (RL)
Assistant:  Kaylee West (SL)/Scott Grant (RL)
Where do our responsibilities lie when working in virtual environments? More importantly, what are the ethics of working in these spaces with our learners? This topic has been addressed by several of our speakers over the last couple of days considering access, privacy, harassment, Terms of Service and software. Join us at the last Quadrivium of the conference as we look for the answers together.
Accessibility: Voice to text transcription