All sessions of the VWBPE 2020 Conference are held in Second Life®. All times are in SLT (Pacific Time).
You may access this time zone converter for your local time: http://www.timeanddate.com/worldclock/converter.html.
Add these events to your personal calendar! To add all VWBPE conference events to your calendar, scroll down to the bottom of the calendar, find the "Subscribe" button and click on it. You will find options to add to your Google, Outlook or Apple calendar. To add individual events, click the event and find the "Subscribe" button on that page. You don't have to miss any events at VWBPE!
---
Note: Daylight Saving Time
In most of the United States and Canada, Daylight Saving Time is in effect as of 8 March 2020. Is your location affected? Check this page to find out when (and if) Daylight Saving Time begins for you. The Spring/Fall time change occurs throughout March and April, if at all, depending upon your location.
---
Mar
26
Thu
2020
Keynote :: Are you future ready? Steps to build your stairway to the future

@ VWBPE Auditorium
Mar 26 @ 09:30 AM – 10:20 AM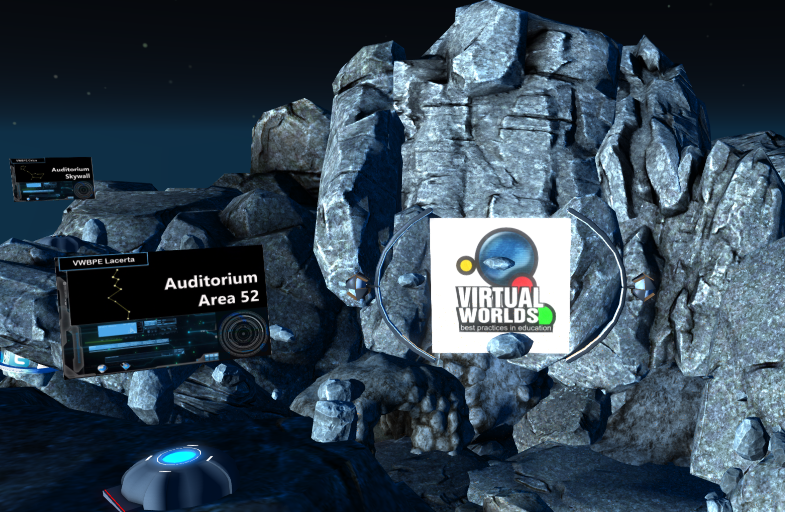 Speaker: Dr. L.Robert Furman / Zadist Diavolo
Dr. L. Robert Furman is an educator, leader, scholar, speaker and author; but most notably, Dr. Rob is a true champion for education in the 21st century. Beyond speaking at venues across the country, Dr. Rob is also a contributing Educational blogger for The Huffington Post as well as Ed Tech Review. He has received numerous prestigious awards, such as being named in the National School Board Association's 20 To Watch in technology education and an ISTE Best Selling Author.
Introduction: Beth O'Connell / Beth Ghostraven
Accessibility: Voice to text transcription
Mar
28
Sat
2020
Workshop: Symbolic Modeling: A Great Teaching Tool

@ VWBPE Workshop Area A
Mar 28 @ 09:00 AM – 10:30 AM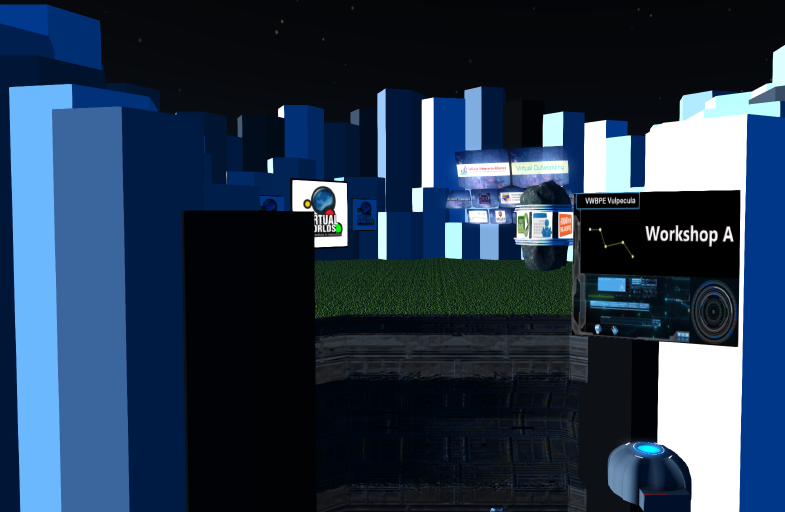 Speakers: Niela Miller / Marly Milena; Janie Teague-Urbach / Katsii Tennen.
We offer a glimpse into a unique training for educators, counselors, artists, coaches and facilitators who wish to discover a way of using arts-based processes (builds, paintings or photos) symbolically in SL. We call this Symbolic Modeling (SymMod). This useful tool can be applied to intellectual, psychological, spiritual or creative processes, both with individuals and with groups. We will be showing a short film, as well as describing and demonstrating the SymMod method.
Participants will be able to witness the SymMod process and its usefulness in various fields.
Participants will be able to understand the benefits of training in the SymMod method.
Accessibility: Speak easy HUD & transcriptionist