All sessions of the VWBPE 2020 Conference are held in Second Life®. All times are in SLT (Pacific Time).
You may access this time zone converter for your local time: http://www.timeanddate.com/worldclock/converter.html.
Add these events to your personal calendar! To add all VWBPE conference events to your calendar, scroll down to the bottom of the calendar, find the "Subscribe" button and click on it. You will find options to add to your Google, Outlook or Apple calendar. To add individual events, click the event and find the "Subscribe" button on that page. You don't have to miss any events at VWBPE!
---
Note: Daylight Saving Time
In most of the United States and Canada, Daylight Saving Time is in effect as of 8 March 2020. Is your location affected? Check this page to find out when (and if) Daylight Saving Time begins for you. The Spring/Fall time change occurs throughout March and April, if at all, depending upon your location.
---
Mar
27
Fri
2020
Scholars VR: Engaging New Audiences with the Scholarly

@ VWBPE Lecture Area B
Mar 27 @ 10:00 AM – 10:50 AM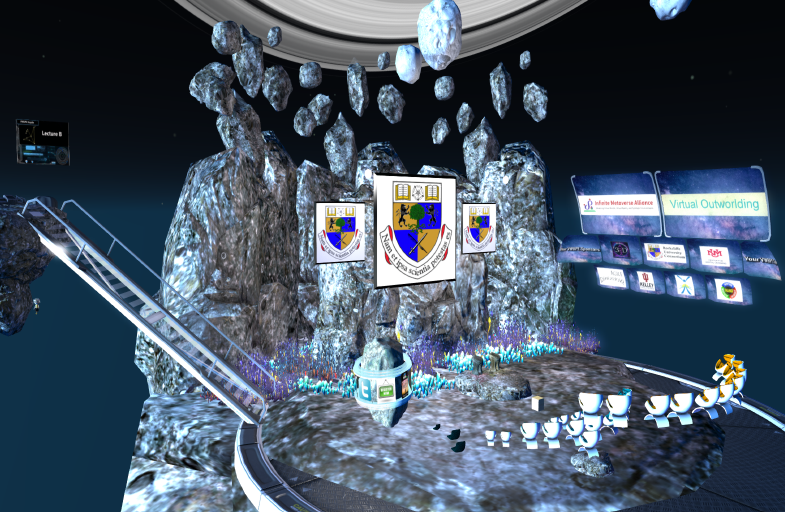 Speaker: Patrick Pennefather / Vesuviusblowhorn. University of British Columbia
This conceptual case study lays the groundwork for a Virtual Reality (VR) research creation undergoing co-construction; shared to champion the continual experimentation with and investigations of scholarship through interactive media.
Participants will be able to resonate in the investigation of scholarship through interactive media
Accessibility: Share a written script during the presentation
Immersive Language Learning in Virtual Worlds

@ VWBPE Lecture Area A
Mar 27 @ 11:00 AM – 11:50 AM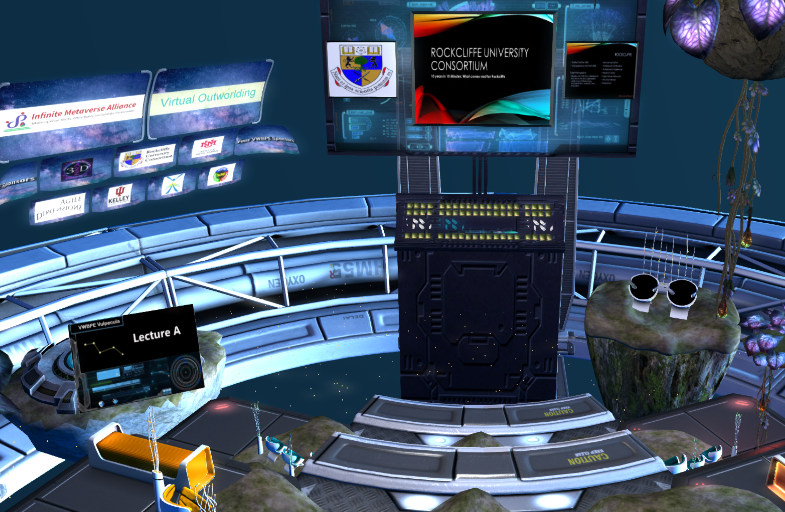 Speakers: Heike Philp / Gwen Gwasi; Jennifer Hamilton / Jaz Beverly; Annalisa di Pierro / Innesfree;  and Helena Galani /erlinaazure
To learn a language live online is the best and sometimes cheapest way of practicing it in real-time with other people. Virtual worlds and video games offer opportunities to meet speakers of other languages and native speakers alike but there are many 3D spaces out there and sometimes it is difficult to decide which one to join. Which virtual world is suitable for language education? What kind of equipment or software does one need? How long does it take to get to know this world before it can be introduced to language learners? Is this virtual space safe? With these questions in mind, a group of language educators spent 5 weeks exploring 13 different 3D environments, created an evaluation rubric and listened to some of the long-time users of these environments for the pros and cons.
To present the findings of a 5-week online workshop exploring various virtual worlds.
To consider some of the lessons learned by the providers of these environments. For example, how one can combine Artificial Intelligence with NPC in OpenSim to create chatbots.
Accessibility: Speak easy HUD
Only what we do is real. Let us do VR

@ VWBPE Lecture Area B
Mar 27 @ 12:00 PM – 12:50 PM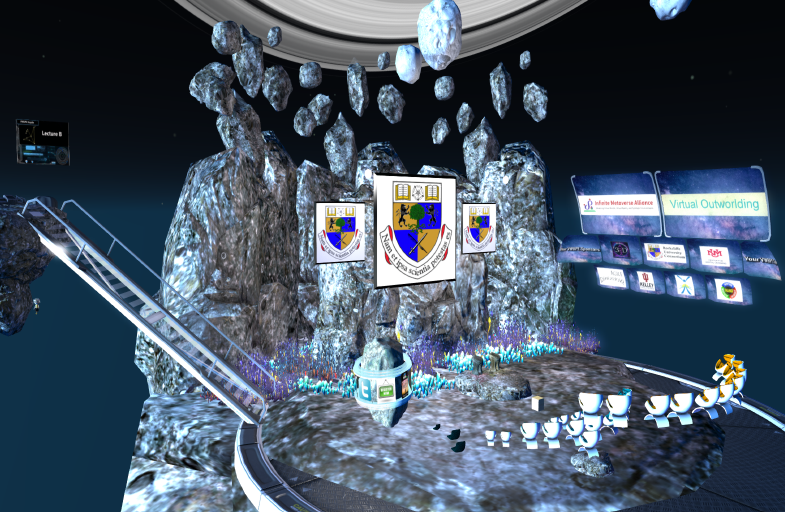 Speakers: Reiner Schneeberger / Art Blue; JulietteSurrealDreaming
This presentation will explore a way to bring art creations made in the virtual world of Second Life into HMDs mainly for educational projects so to create awareness for immersive art experiences in Virtual Reality. Aspects of art conservation are also addressed. Intended mainly for art teachers and students, we also welcome anyone interested in art and technology.
Awareness for immersive art reception via VR (understanding).
Making VR possible for art teachers using of SL (doing).
Accessibility: Speak easy HUD
Mar
28
Sat
2020
Workshop: Symbolic Modeling: A Great Teaching Tool

@ VWBPE Workshop Area A
Mar 28 @ 09:00 AM – 10:30 AM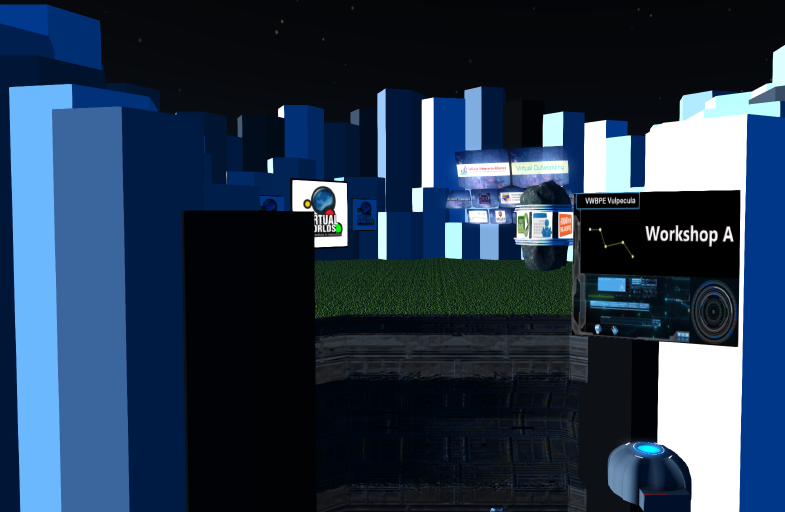 Speakers: Niela Miller / Marly Milena; Janie Teague-Urbach / Katsii Tennen.
We offer a glimpse into a unique training for educators, counselors, artists, coaches and facilitators who wish to discover a way of using arts-based processes (builds, paintings or photos) symbolically in SL. We call this Symbolic Modeling (SymMod). This useful tool can be applied to intellectual, psychological, spiritual or creative processes, both with individuals and with groups. We will be showing a short film, as well as describing and demonstrating the SymMod method.
Participants will be able to witness the SymMod process and its usefulness in various fields.
Participants will be able to understand the benefits of training in the SymMod method.
Accessibility: Speak easy HUD & transcriptionist
Boldly Go – Celebrate Success & Cataclysm Stories

@ VWBPE Lecture Area B
Mar 28 @ 10:00 AM – 10:50 AM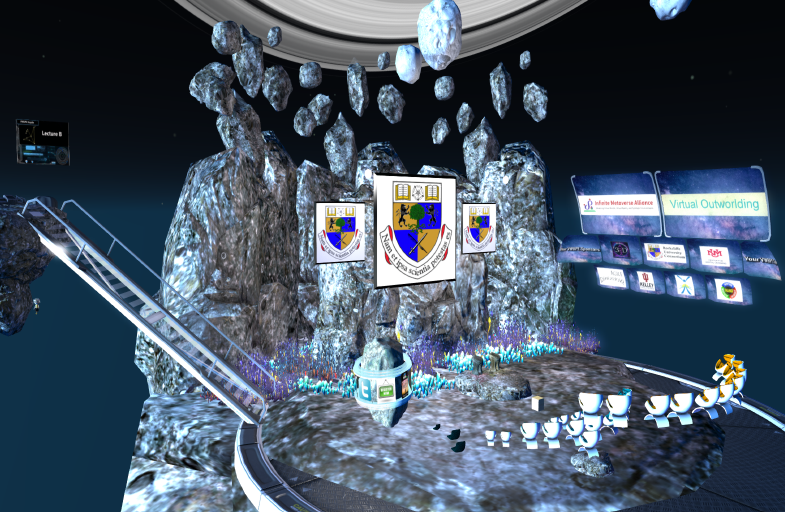 Speaker: Renne Emiko Brock / Zinnia Zauber. Peninsula College,
Confidence comes from educational attempts that fail with room to reflect and regroup to triumph. The constellations don't move us. The stories behind the stars do. Teach the mythology and methodology of heroes and creatures to embrace worthy motives and mistakes. Assemble learning systems that build worlds and character, foster spheres of influence, and rejoice in honest reflective writing. Celebrate individual's stories that highlight self-actualization results for all to become shining stars.
Teach transformative fable digital storytelling to turn frustration into creative opportunities.
Assemble a virtual myth makerspace to build confidence, celebrate challenges, and learn to shine.
Accessibility: Speak easy HUD
Virtual Reality in Education: Intentional Immersion

@ VWBPE Lecture Area A
Mar 28 @ 03:00 PM – 03:50 PM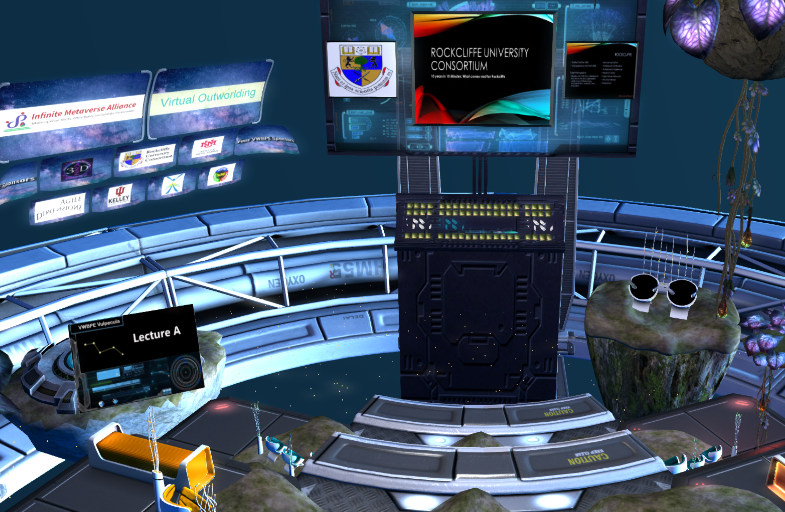 Speakers: Valerie Hill / Valibrarian Gregg, Community Virtual Library; Bethany Winslow / Bethany Winslow; Marie Vans / Amvans Lapis.
Virtual reality offers opportunities and challenges that impact education (both on head-mounted displays and desktops) for deep learning. Because educators cannot be trained to utilize all of the current virtual reality tools entering the market, professional networking is essential for identifying best practices. The gaming backchannel app DISCORD will be optionally used during this session for interactivity.
Participants will investigate the advantages and disadvantages of various VR spaces.
Participants will be given specific examples of critical thinking in VR spaces.
Accessibility: Speak easy HUD tool